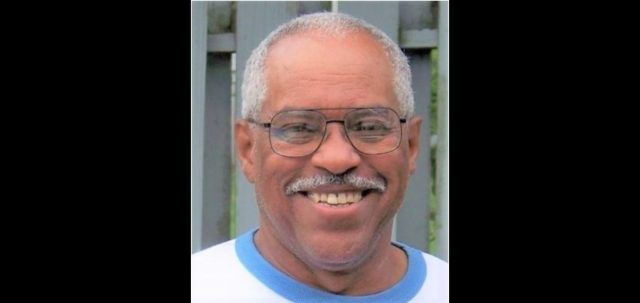 Chillicothe OH- Scott L. Netter, Sr., 77 of Chillicothe went to be with the Lord on Tuesday evening, Oct. 22, 2019 in the Veterans Affairs Medical Center, Chillicothe following an extended illness. He was born Sept. 4, 1942 in Chillicothe, the son of Scott Garfield Netter and Sarah Victoria (Sewards) Netter. On Aug. 10, 1966 he married Marilyn J. Hatfield who preceded him in death on Oct. 22, 2017.
Surviving are his children, Myra L. Netter, Chillicothe, Scott L. (Barbie) Netter, Jr., Chillicothe and Kevin L. (Michele) Netter, Pickerington; grandchildren, Cynthia, Sarah, Seth, Elysia, Elayna, Shawn, Joshua, Bobby, Marquis and Allyson; great-grandchildren, Araina, Brantley, Skylar and Ezariah; sisters, Norma Jean Beverly and Darris (Curtis) Lewis, all of Chillicothe and Tana (Scott) Brady, Circleville; sisters-in-law, Rosemary Wimbley and Betty Jean Cousins, both of Chillicothe; brother, Martin L. Netter, Chillicothe and a host of nieces, nephews, cousins and friends. He was preceded in death by his parents, his wife and brothers-in-law and sisters-in-law.
Mr. Netter was a U.S. Air Force veteran, serving in Vietnam and was an employee of the Veterans Affairs Medical Center, retiring in 1990. He was a member of the Glorious Church of God in Christ. An active person, he enjoyed hunting and fishing and tinkering and riding his motorcycle and scooter.
Funeral services will be held at 12:00 pm on Monday, Oct. 28, 2019 in the Glorious Church of God in Christ, 123 W. Main St, Chillicothe with Dr. Bernita Wright and Bishop Melvin Maughmer, Sr. officiating. Burial will follow in Greenlawn Cemetery with military honors by the Ross County Veterans Honor Guard. The family will receive friends at the church from 11:00 am until the hour of service on Monday.
The Fawcett Oliver Glass and Palmer Funeral Home is honored to serve the Netter family. His memorial register is available at
www.fawcett-palmer.com.