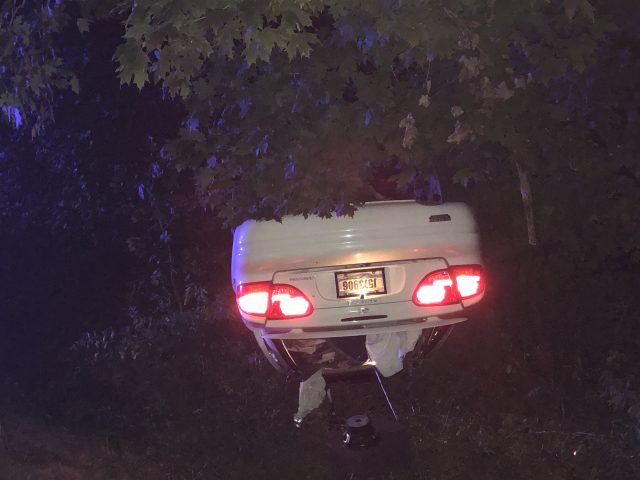 TARLTON – Safety Crews responded to a single car accident around 9:40 pm last night in the area of 9780 Tarlton Rd just outside the city of Tarlton.
Slide left or right for more photos
According to police on scene the driver of the white Oldsmobile Alero was traveling Westbound on Tarlton rd when he lost control of the vehicle. The car exited the roadway on the right side of the road then the driver over compensated, reentered the road crossed the line center line and left the roadway on the left side of the road. The Oldsmobile then rolled into the woods striking a tree, and coming to rest on its top.
Emergency crews that responded were able to get the driver out of the vehicle and transport him to Lancaster area hospital with minor injuries only. The road was shut down for about a hour while police reconstructed the scene.
Police are still investigating the accident