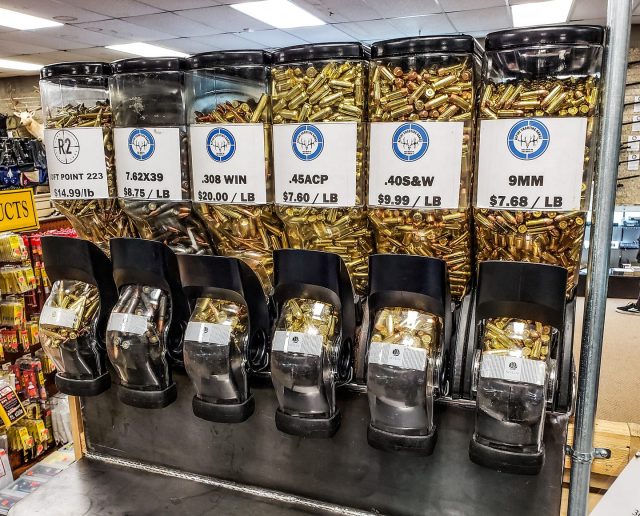 TEXAS – A shooting range is mocking Walmarts position on banning ammo ban by offering bullets by the pound.
The pro gun store located in Fort Worth Texas started making a ammo bar at the begining of September.
They started trolling Walmart by tagging them in all of their posts on the ammo bar set up.

On September 5th they revealed the new ammo bar, and now you can buy bullets by the pound. In the containers you can purchase .223, 7.62, .308, .45, .40 S&W, 9MM. All with by the pound prices ranged from 7.68 LB – 20.00 lb for better ammo. Alpine said that if you mention their ad they would give you a discount on the ammo.