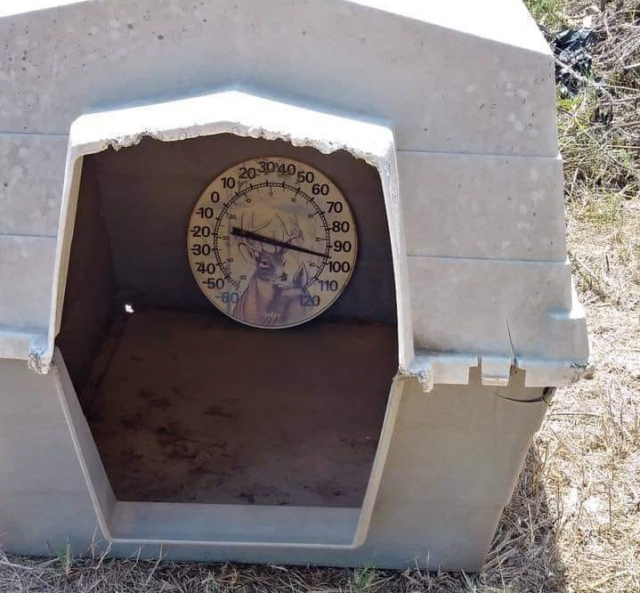 OCEAN CITY – A Sheriff from Ocean City warns that dog houses in this current heat index are not shelter from this heat. This is a "heat box,"
Bring your dogs inside your home in this heat!
The officer posted a picture of inside a standard plastic dog house you would typically find inside a dog house, inside the box he put a outside temperature gauge. On the temperature gauge it read almost 100 degrees in the full sun. "This is NOT shelter from the heat. No, your dog does not enjoy laying in the direct sun without shade for hours IN THIS HEAT or laying inside these "cookers," said the Sheriff.