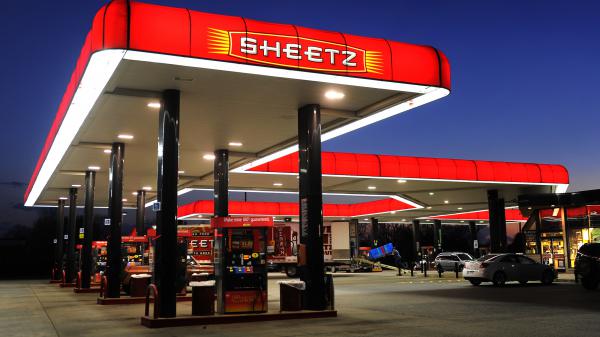 South Bloomfield – Another Sheetz gas station will open no too far from the first one in Pickaway County, but this one will offer a little more.
The new location is much bigger than the Circleville Location located just off the connector road between US-23 and Court street. This location will have six truck diesel lanes, and parking area for semi trucks while they grab a bite to eat and get back on the roadway. This location will also offer a right turn only directly off US-23 at the intersection of 752 with the light, which will give drivers a quick on and off.
The store will still offer fresh food, beer caves, and all the amenities that you can find at the Circleville location.
According to Sheetz, the tentative opening date is December 6, 2022 when they will open their doors and welcome new customers.
This location will be across the street from a DHL location that has been proposed more here: https://www.sciotopost.com/dhl-proposes-plan-for-6-million-foot-development-in-ashville-ohio/
Established in 1952 in Altoona, Pennsylvania, Sheetz, Inc. is one of America's fastest-growing family-owned and operated convenience store chains with more than 18,500 employees. The company operates over 580 store locations throughout Pennsylvania, West Virginia, Virginia, Maryland, Ohio and North Carolina. Sheetz provides an award-winning menu of M•T•O® sandwiches and salads, which are ordered through unique touch-screen order point terminals. All Sheetz convenience stores are open 24 hours a day, 365 days a year. Recognized by Fortune as one of the 100 Best Companies to Work For, Sheetz is committed to offering employees sustainable careers built on an inspiring culture and community engagement. For more information, visit www.sheetz.com or follow us on Twitter (@sheetz), Facebook (www.facebook.com/sheetz) and Instagram (www.instagram.com/sheetz).