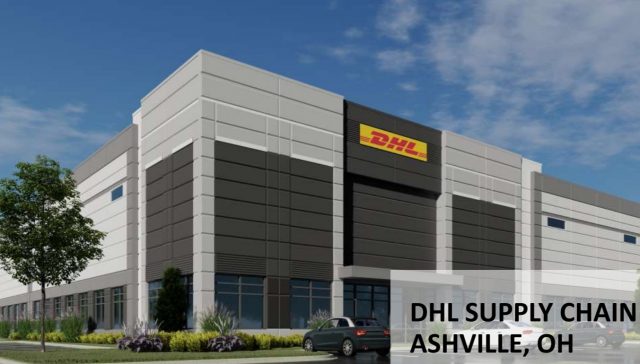 ASHVILLE – DHL's Steve Hess Vice President of Real Estate Development presented a concept plan for DHL supply chain center in Ashville.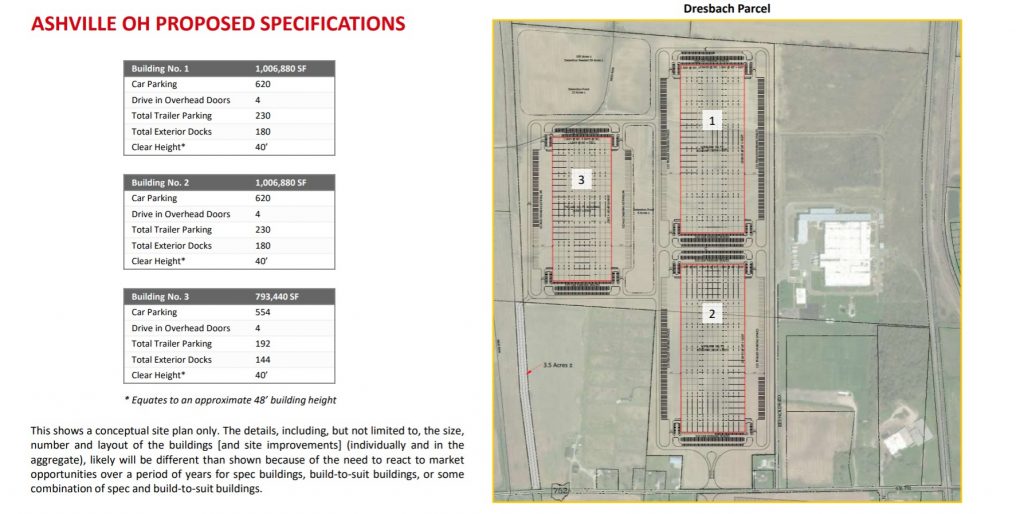 The plan calls for up to seven warehouses all in the area of 752 and US-23 area of the Village, just north and east of South Bloomfield. Two of those buildings could be built at the intersection of 752 and US-23 would be over 1 million square foot in size. Four others would be placed just south of 752 between 752 and Pickaway Street (316) east of South Bloomfield. These warehouses/distribution would range from around 500 sq feet to 1 million each.
Also noted in the plans would be a public connector between 316 and 752. Buffer zones between residential in the area and the development are also part of the plan.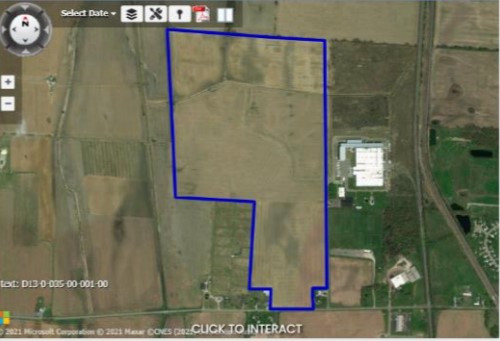 The warehouse/distribution center would employ 600 to 1,500 people in the area.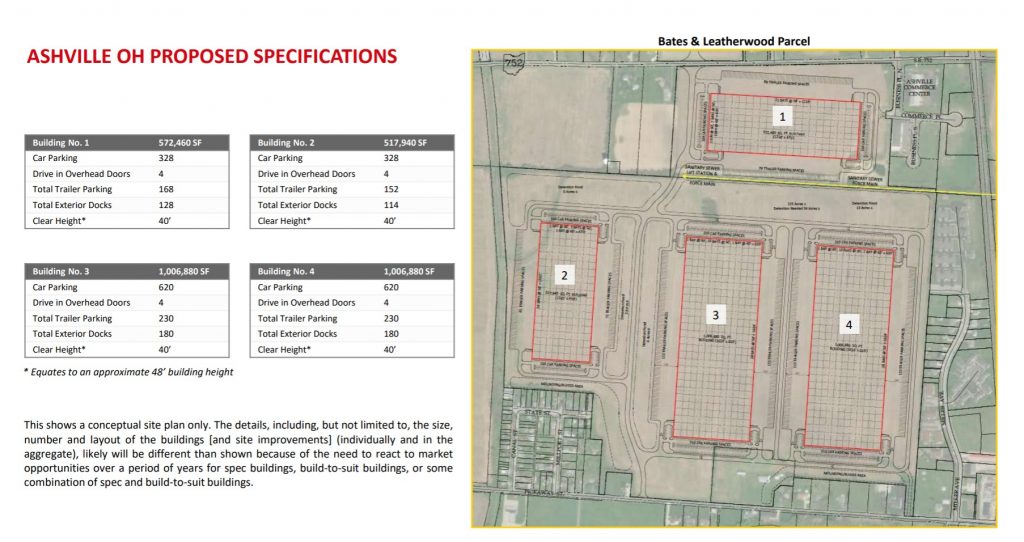 If all buildings in the plan were built DHL could house over 1,100 trailers in these areas. Most of the traffic would be pushed to 752 and US23 in these areas.
DHL Supply is the largest third-party logistics provider for the life sciences and health care industry in the United States. It employs about 400,000 people in more than 220 countries and territories, and it delivers more than 1.61 billion parcels annually, according to its website.