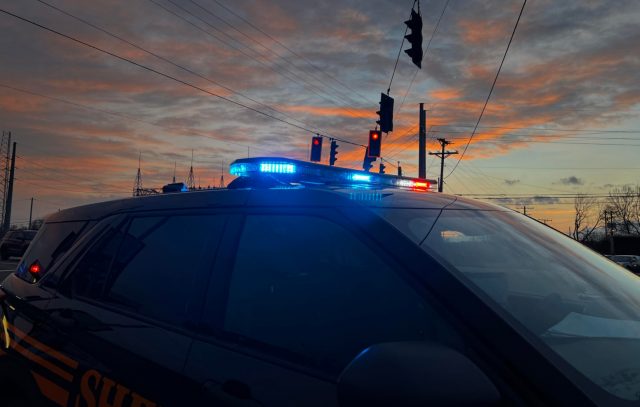 Gallipolis — Wednesday at 6:34AM, the Gallipolis Post of the Ohio State Highway Patrol responded to reports of a crash involving a semi and a car on State Route 7 north of Gallipolis.
Troopers found that a semi-tractor trailer and a 2019 Honda car had struck head-on. The southbound semi traveled off the left side of the roadway and struck an occupied house along the Ohio River. The northbound Honda came to rest off the right side of the roadway.
The driver of the Honda was 23 year old Elijah Matney of Ironton, Ohio. Matney sustained serious injuries and was taken from the scene by the Gallia County EMS to a nearby landing zone where Med Flight flew him to Cabel Huntington Hospital.
The driver of the semi was 53 year old Billy Sturm of Fleming, Ohio and was uninjured The owners of the residence were home at the time of the crash. Tammy Hayburn was asleep in her bedroom when the semi struck the house, pushing her down over the hill towards The Ohio River. She sustained only minor injuries while her boyfriend was uninjured while fixing breakfast in the kitchen just feet away.
State Route 7 was closed for nearly six hours while the investigation was conducted and scene was cleaned up. Agencies on scene included the Gallia County Sheriff's Office, The Gallipolis Fire Department,
The crash remains under investigation and charges are pending on Matney for driving left of center.