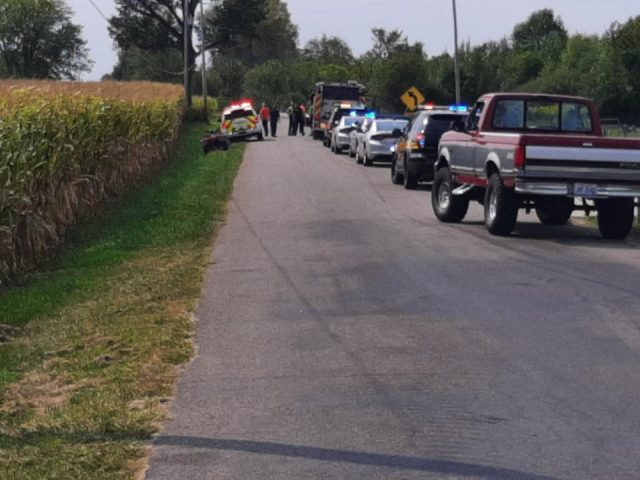 Pickaway – A serious motorcycle wreck caused a medical helicopter to respond to a area just outside of Commerical Point.

Around 3 pm on Sunday emergency squads responded to Matville road at the intersection of Keplar for a motorcycle wreck.

According to witnesses the motorcycle was traveling west on Keplar Ford Rd. just west of Matville Rd. When the Harley Davidson motorcycle lost control, struck a mailbox and the bike came to a rest on the roadway. Air medical was called in and had arrived.
Three OSP units, two PCSO units and Scioto Twp FD/EMS were on scene. The roadway was shut down for over a hour for a investigation.

According to OSP Gregory Lee Battle of Orient was riding a motorcycle east bound on Keplar Ford Rd, near Matville Rd, when he drove off the left side of the roadway. Mr. Battle was thrown from the motorcycle and was helicoptered from the scene he was reported dead at Grant Medical Hospital