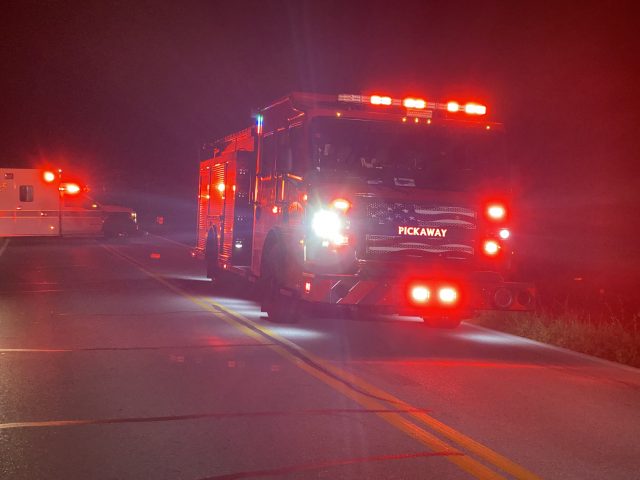 Pickaway – Several people had to be flown by medical helicopter tonight after a two vehicle crash on SR- 22 East and Bolender Pontious
Early reports say two vehicle crash, and one is on fire. Two people are trapped inside the car.

Several helicopters where sent to Pickaway County, one a child was transported to children's hospital from the scene, two was taken to Berger for helicopter flights to Columbus Hospitals, and one was a possible fatality.
One other person was injured but not as serious.

According to reports the two vehicle wreck at the intersection had heavy damage and one vehicle caught fire with people entrapped.

please avoid the area with several units of emergency vehicles heading to the scene most likely the area will be shut down