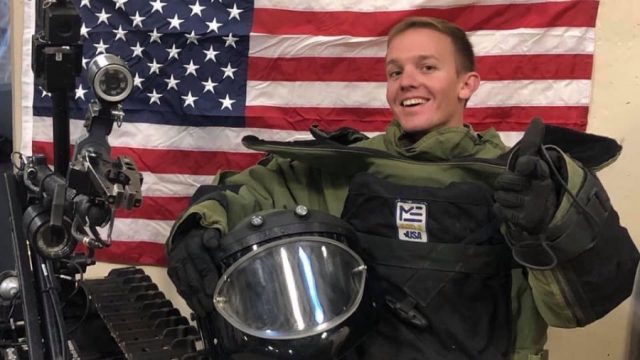 Lancaster – Today, the Ohio Senate unanimously passed House Bill 291, which designates a portion of State Route 158 in Fairfield County as the "Sgt. Joseph P. Collette Memorial Highway".
"Sgt. Collette was a patriot who answered his personal call to serve and his death is a tragic one still felt in Fairfield County. I am honored to have helped in this dedication process in memory of Sgt. Collette." said State Senator Tim Schaffer (R-Lancaster) who is a member of the Senate Transportation Committee.
Army Sergeant Joseph Collette was killed in March of 2019 during a combat mission in Afghanistan's Kunduz province at the age of 29. Sgt. Collette was a member of the the 242nd Ordnance Battalion, 71st Explosive Ordnance Disposal Group based in Fort Carson, Colorado.
For his actions, he was posthumously promoted to Sergeant and awarded the Purple Heart and Bronze Star.
SGT, Joseph P. Collette, age 29, of Fountain, CO born and raised in Lancaster, OH died serving his country in Afghanistan on March 21st, 2019. He graduated from Lancaster High School in 2007 and enlisted in the U.S. Army for 8 years 4 months where he was an EOD technician.. He was in 242nd Ordnance Battalion, 62nd Ordnance Company, 71st Ordnance Group stationed at Fort Carson in Colorado Springs, CO. Joseph enjoyed running, snowboarding, Pokémon, gaming, and 4-wheeling. He almost went professional in paintball. He had a passion for cooking and loved spending time with his family and friends. All who knew Joseph will greatly miss his amazing personality, sense of humor, and his love for life.

To watch Senator Schaffer speak about Sgt. Collette during his floor speech today, click here. House Bill 291 will now be sent to the House for concurrence.