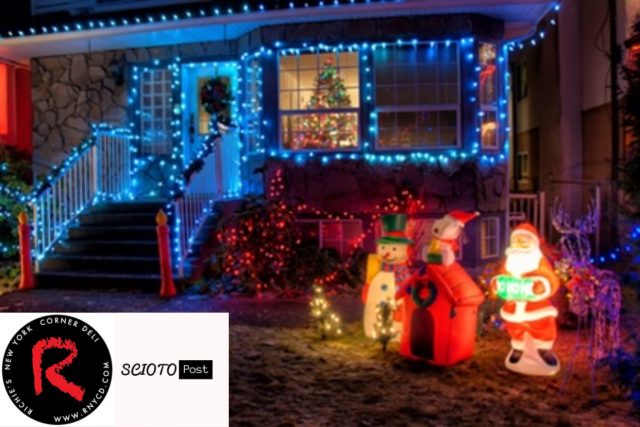 PICKAWAY – Do you Decorate for the seasons? Are you a traditional decor person keeping to what is traditional and classic Christmas, or are you a wild person who covers the house with as many lights as possible? Either way, we have an amazing contest for you that comes with CASH prizes!
Sciotopost has teamed up with Richie's New York Corner Deli, ArtsaRound, and Hampton Inn for an amazing contest!
The contest is easy, take a quick video (less than 60 seconds long) of your Christmas decor, and email it to [email protected] with your name address, and contact number and if you define yourself as Traditional or Grizwalds? These videos will be posted on the page!
Traditional: Classic Christmas décor Norman Rockwell traditional and Nostalgic 
Grizwald: Lots of lights defined as excessive use of lighting and decoration
both categories will win prizes
We will then have help in picking winners from both categories that will win 250 dollars in cash each! 2nd and 3rd place prizes will win gift certificates to places around town!
Must be 18 years or older to participate, winners will be chosen by a group of people from ArtsAround, Richie's Corner Deli, and Hampton inn. Two winners from the two categories will win 250 dollars, four winners will win 25 dollar gift certificates. Entries must be sent in by December 14th. Winners will get a special interview from the Sciotopost team. Only one entry per household. Must live within Pickaway County.