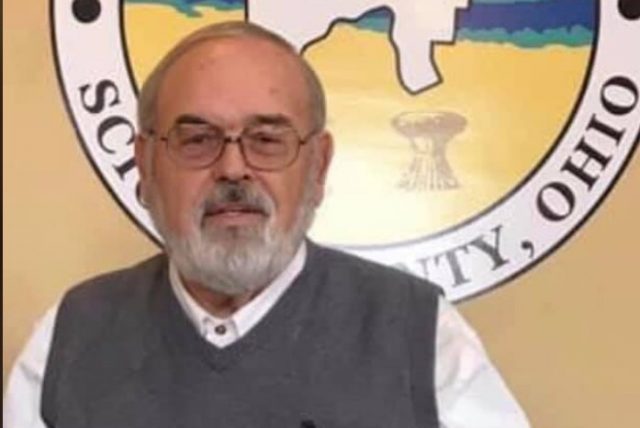 SCIOTO COUNTY – A Southern Ohio Commissioner has passed away after being hospitalized over the weekend.
Mike Crabtree a well known Commissioner in Scioto County and according to the facebook post about Crabtree he was loved.
Commissoners on facebook asked for "prayers and that Mike was in need of a miracle."
Today, U.S. Senator Rob Portman (R-OH) issued the following statement on the passing of his friend, Scioto County Commissioner, Mike Crabtree:
"Jane and I are deeply saddened to hear of the passing of our good friend Mike Crabtree. As Scioto County Commissioner, Mike was a dedicated public servant who I worked with closely on a lot of important issues impacting Southern Ohio, including the opioid epidemic and the Piketon uranium enrichment plant. He will be remembered as a hard worker who always fought for the people of Scioto County. Our thoughts are with his wife Dianna and his entire family during this difficult time."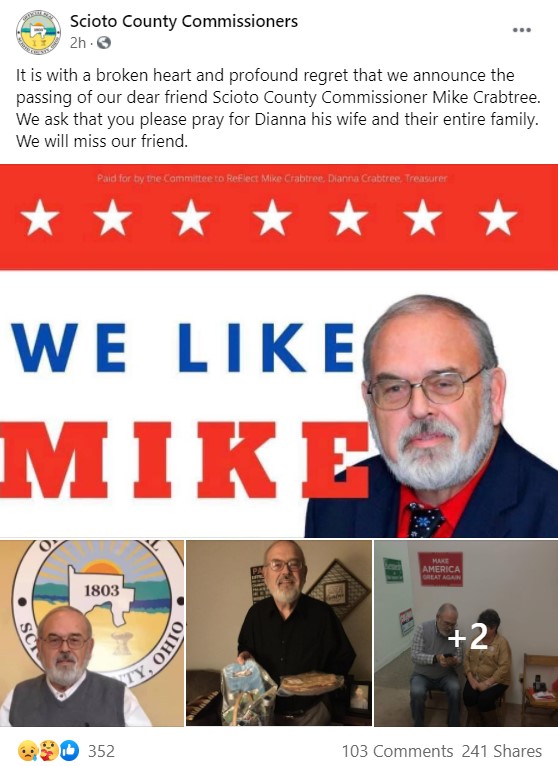 Crabtree leaves behind a wife and family.