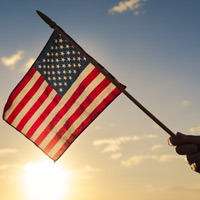 Logan OH- Glendon Orval Smith Jr., age 78 of Logan, Ohio passed away Tuesday, December 1, 2020 at Fairfield Medical Center in Lancaster, Ohio from a long illness with complications of COVID 19.
Born November 1, 1942 in Logan, he was the son of the late Glendon Orval Smith Sr. and Mary Victoria (Phelps) Smith.
Glendon served in the U.S. Army and had one tour in Vietnam. He retired from the Air National Guard. Glendon later retired from the former Selkirk Metalbestas in Logan. He was a member of the Logan Amvets #1776 and the American Legion. Glendon enjoyed singing karaoke.
Glendon is survived by his wife, Judith "Judy" Ann (Hoover) Smith; four daughters, Annette Hill, Tammy Smith, and Karla (Todd) Dickerson, all of Logan, and Amy (Bevin) Alumbaugh of Molalla, Oregon; two sons, Robert G. (Kate) Smith of Baltimore, Maryland and Alex Smith of Molalla, Oregon; nine grandchildren; six great-grandchildren; four sisters, Karen (Robert) Cupp, Judy Lynch, Vicki (Stony) Joy, and Sandra Hedges, all of Logan; and special nephew Eric Jans as well as many nieces and nephews, aunts, and cousins.
Besides his parents, Glendon was preceded in death by one granddaughter, Autumn Smith and one great-niece, Christine Jans.
A graveside service will be held at 1:00 PM on Thursday, December 3, 2020 at Oak Grove Cemetery in Logan, Ohio with Joshua N. Martin officiating. A military service will be conducted by the Hocking County Honor Guard.
In lieu of flowers, the family suggests that donations may be made to Roberts Funeral Home, 60 West Hunter Street, Logan, Ohio 43138 to help defray funeral expenses.
Arrangements are by Roberts Funeral Home – Logan, Ohio.
Guests are required to follow current pandemic guidelines, wear masks, and practice social distancing.
Letters of condolence may be left at robertsfuneralhomelogan.com