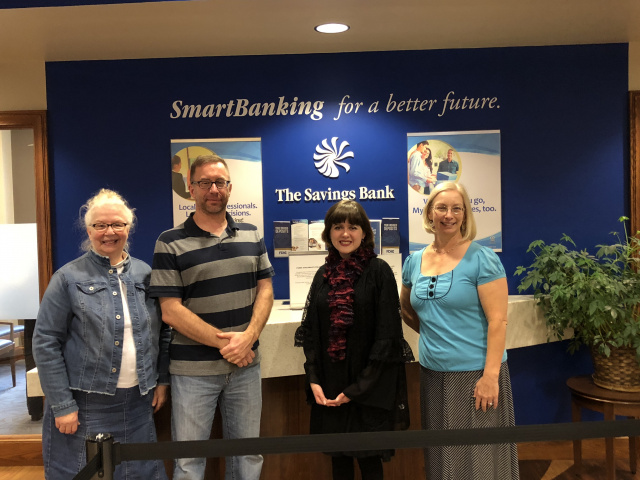 CIRCLEVILLE – The Savings Bank recently donated to Pickaway Arts & Life Center towards the Art Enrichment program for the Pickaway Pathways for Success School. Artists from ArtsaRound and Pickaway Arts & Life Center (PAL Center) provide art programming for the Pathways School students, focusing on drawing/mixed media sketching, 3D printing and basic guitar with art instructors Dale Herron, Jamie Mosley and Gary Harrison. 

This is the second year for the PAL Center to provide art instruction at the Pathways School. After the Spring session last school year, Trent Patterson, Director of the Pathways School, commented, "The kids absolutely loved it…it was a super experience for all involved."

Pickaway Arts & Life Center is offering an expanded year-long series of Art Enrichment classes for students at the Pathways School. As more funding is developed, the addition of art and music therapy is planned for the 2019 Winter/Spring session. 
The Savings Bank donation provides match to other funds for the Art Enrichment program. "We are very grateful to The Savings Bank for their support of this important community program," said Kristen May, PAL Center Board President.

Pickaway Arts & Life Center recently received its 501(c)(3) tax-exempt designation from the Federal government. PAL Center's mission is to improve lives in the community through cultural arts and lifelong learning. Tax-deductible donations can be made to the PAL Center, c/o 325 W. Main Street, Circleville, OH  43113. For more information, send inquires to [email protected]. 
Pathways School is operated by the Pickaway County Educational Service Center.