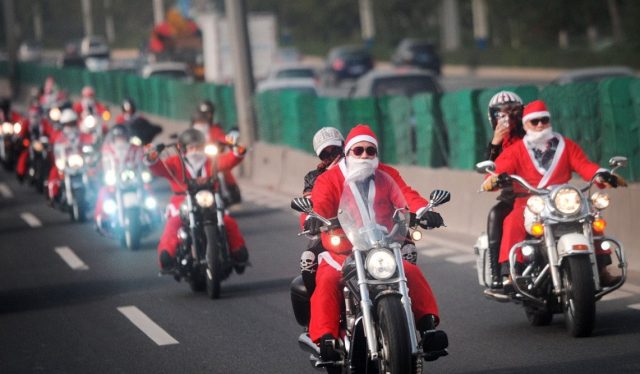 SOUTHERN OHIO – Santa has been sighted on US-23 driving around spreading cheer throughout the area.
According to several online posts a unknown Santa on a motorcycle has been photographed and seen throughout Ross and Pickaway counties.
I was told that he is out spreading "Christmas cheer in a time of uncertainty."
Have you seen him? Post photos or where you saw him so we can track him better.