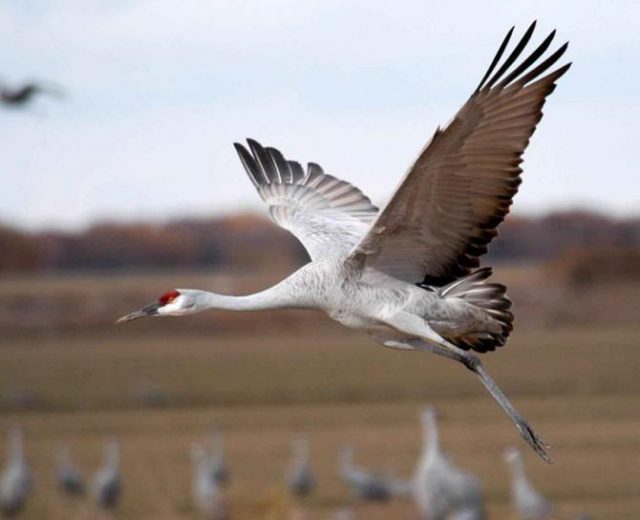 OHIO – The sandhill crane is listed as threatened in Ohio, but its population has been increasing in recent years thanks to the Ohio Division for Wildlife and Naturalists.
In 20222 Observers found 371 sandhill cranes in Ohio as part of the one-day April 2022 Midwest Crane Count, according to the Ohio Department of Natural Resources (ODNR) Division of Wildlife. It wasn't too long ago that the species was extirpated from Ohio.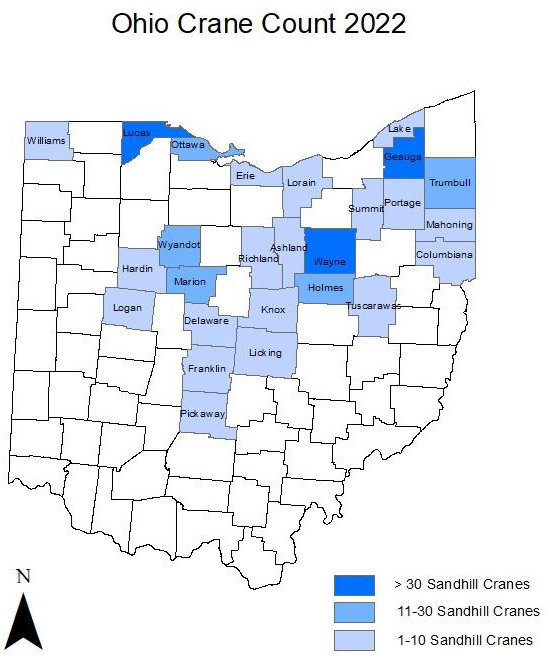 The top seven counties with the most sightings were Wayne (84), Lucas (60), Geauga (56), Trumbull (47), Holmes (18), Ottawa (17), and Wyandot (17). Volunteers searched crane habitat within a 10-square mile survey block. Results were reported via eBird.
The species was gone for over 50 years, but in 1987 they returned to Wayne county and the cranes started to breed again. In late October to early November, you can see the cranes flying overhead heading to winter locations in the south, sometimes mistaken for Canadian geese these cranes also fly in the V pattern. They can be distinguished by their long necks.