Circleville – Two Republican candidates are running for election into a seat that had been held by the same person for 12 years.
Mayor Don Mcllroy has held the position for several years and now is moving away from Mayor and into a Council Seat.
Councilwoman Michelle Blanton and New Candidate Dave Horning will be hosted by the Pickaway Republican Club for a question and answer from 7 to 9 pm on March 20th. The event will take place at 380 Clark Drive in Circleville tonight.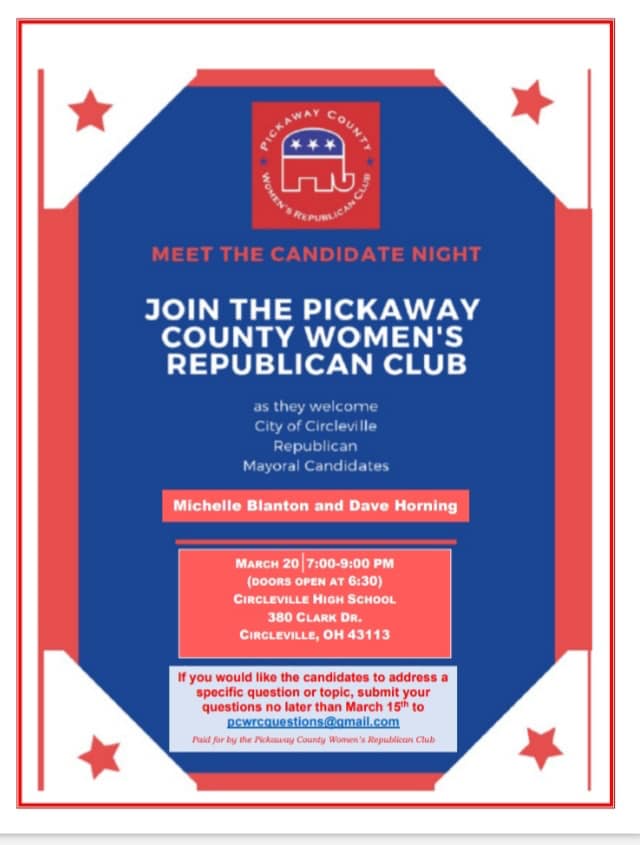 Questions were submitted earlier this month and chosen by the committee