Opening night at Memorial Hall is November 11th, kicking off a two-weekend run in Circleville.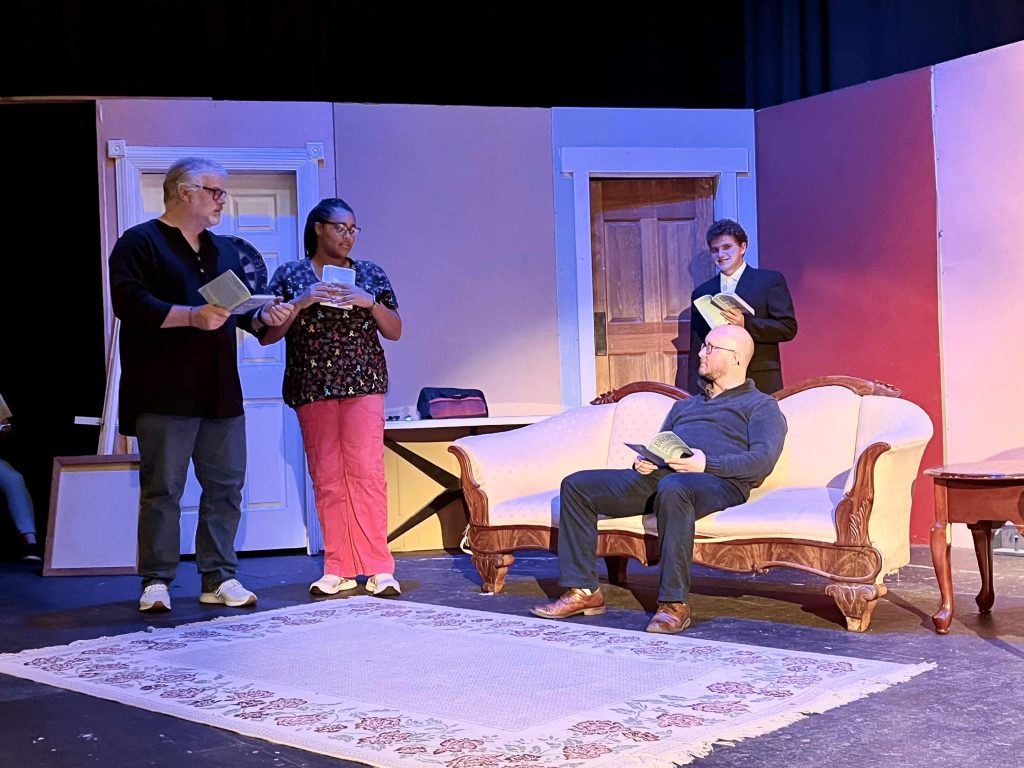 November 7th, 2022, Circleville, Ohio – Roundtown Players theatre is no stranger to classical theatre. In their 55-year history of producing plays, musicals, and Children's theatre production, many shows have seen the stage multiple times. However, when it comes to the brilliant works of Hart and Kaufman, this revival is unlikely to be the last.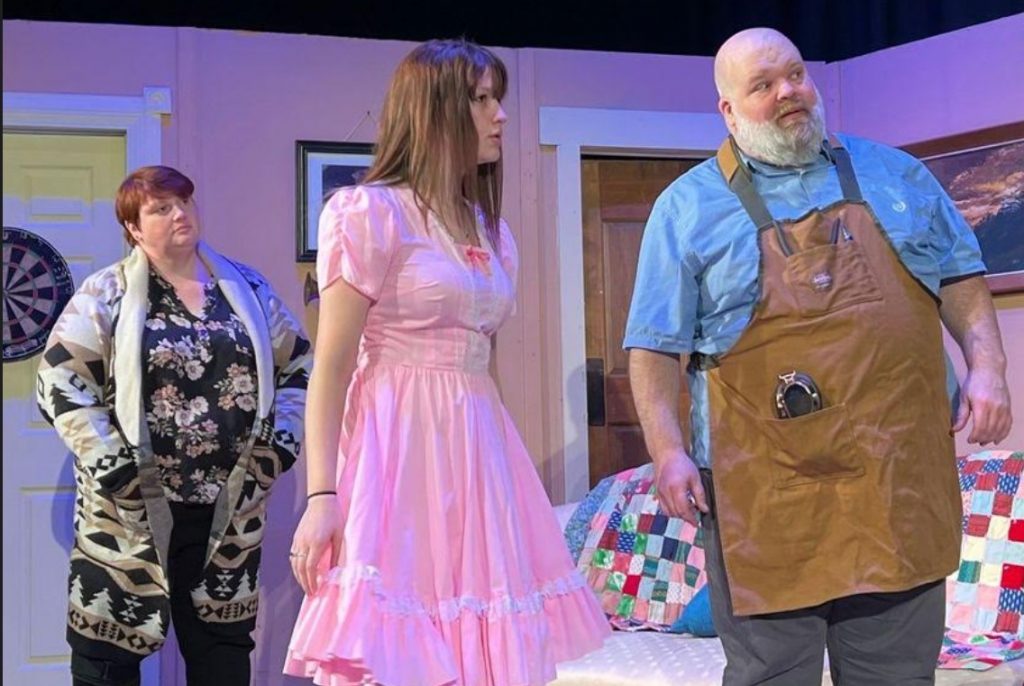 Directors Chuck Bennet and his wife Heather know this all too well. The Roundtown Players Theatre production is their second time directing the timeless comedy classic. "It's my absolute favorite," Chuck shared while talking with the enormous cast of 19 actors who are from all around Circleville and surrounding counties. "It's as funny and as relevant today as it was 70 years ago, in some ways more so." <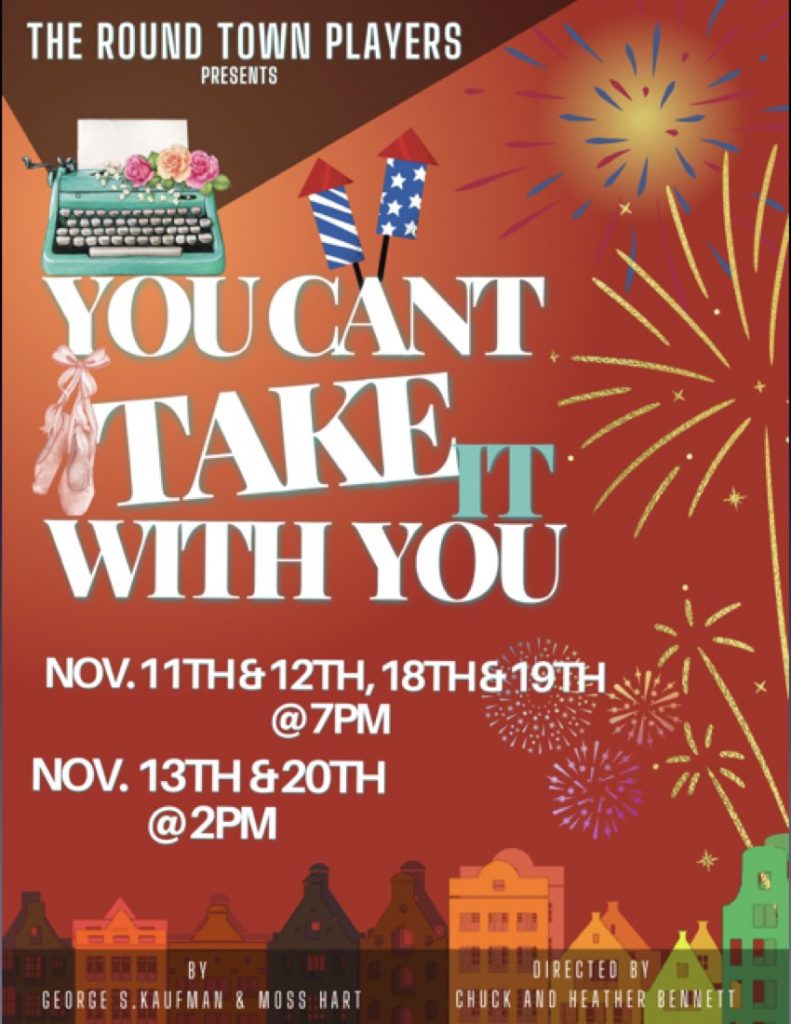 You Can't Take It With You is a look into the daily life of a family of unique characters led by the patriarch, Mr. Martin Vanderhof, played by Tracy Kawasaki. His granddaughter Alice, played by Letrea Fawlkes, has fallen in love with her boss Tony, played by Trey Bigam. However, Tony is the vice president of Kirby & Co. on Wall Street and comes from a very proper family, a dramatic shift from Alice's household of misfits. The fun ensues as the two families meet for an ill-timed and disastrous dinner party where everyone finds out how different they really are. Love still prevails, families find common ground, and a life lesson is learned – despite everything else, you can't take it with you.
The cast is rounded out with performances from Susi Cantly, Geofrey Funkhauser, Maddy McCain, Olivia Layton, Della Layton, Ashli Dexter, Reggie Allison, Jackie Hood, Justin Atkinson, Tina Marie Guilfoyle, Chip Stanley, Ka Feola, Christopher Bowen, Gabi Bennett, and Caleb Layton.
You can find tickets at roundtownplayers.org or at the box office.
Show dates:
Friday, November 11th at 7:00 pm
Saturday, November 12th at 7:00 pm
Sunday, November 13th at 2:00 pm
Friday, November 18 at 7:00 pm
Saturday, November 19th at 7:00 pm
Sunday, November 20th at 2:00 pm and 20 at 2p m at Memorial Hall – 165 ½ East Main St. Circleville Ohio.
Contact
Roundtown Players Theatre at Memorial Hall
165 1/2 East Main St
Circleville, Ohio
Email: [email protected]