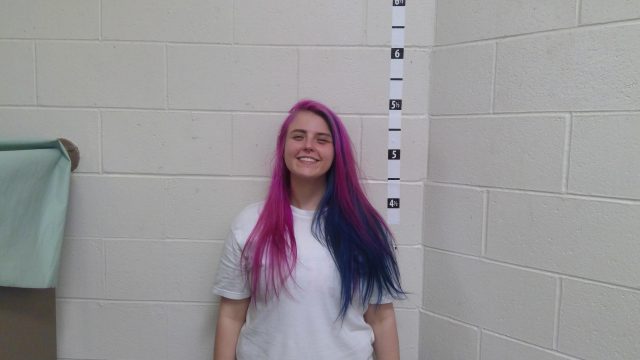 Chillicothe – A Ross county woman is behind bars this morning after being found in a "large altercation" in Chillicothe
According to the Chillicothe police department, they dispatched to the area of W Water St and Western Ave in reference to a large altercation. when they arrived they found two women in a mutual fight and neither party wished to pursue charges. Police noted minor facial injury and reddening to both parties, but no medical attention was needed. Through the investigation of the two women one was found to have a warrant for arrest.
Braylynn Rhoades was found to have an active warrant through the Chillicothe Police Department and the Ross County Sheriff's Office. Braylynn was placed under arrest and transported to RCJ where she was served a copy of her warrants for FTA on the original charge of Disorderly Conduct, case#CRB2102740, and Aggravated Possession Of Drugs, case#21CR000376. Braylynn will be held in lieu of bond until her court appearance on 02/22/2022 at 0900hrs.
During the investigation, a bystander was also charged after being warned to not instigate an argument. Kylie Jacobs was issued MM-Summons#7999 for Disorderly Conduct, Kylie was provided with her copy and advised of her 03/04/2022 0900hrs court date.