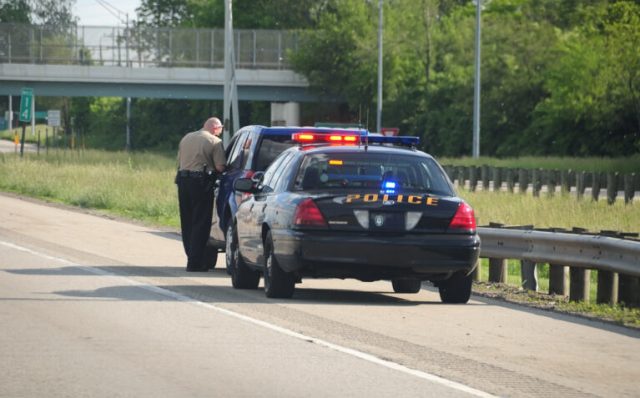 ROSS – A woman was arrested after a custody exchange in Ross County when police got involved
According to the Ross County sheriff's department on 7/10/22 they were dispatched to Zane trace high school for a custody exchange after a man contacted the sheriff's department concerned with his ex-wives sobriety condition after leaving his son's ball game. He stated that when she drinks she causes a scene in which he is trying to avoid.
When the sheriff showed up to the exchange he checked the ex-wife identified as Lindsay Larson's plates to be expired, her license was suspended, and she had a warrant out for arrest for not paying child support. The sheriff's deputy waited for the child to be exchanged to dad and then told Larson he wanted to speak to her. She didn't stop her vehicle and left the parking lot heading SR 180 westbound and then onto Sulpur Springs road.
The deputy then followed her in the cruiser and attempted to stop her, when this happened Larson accelerated. At 90 mph the report says that she ran the stop sign at Sulphur Spring and Snyder road then turned east trying to evade the officer. She then ran through Snyder road and Dry Run stop sign and turned onto Dry Run road. She turned into a residence and got out of the car where she was arrested.
Larson was charged with Driving under suspension, failure to obey a traffic control device, reckless operation, and failure to comply elude, or flee. Her vehicle was towed from the location.