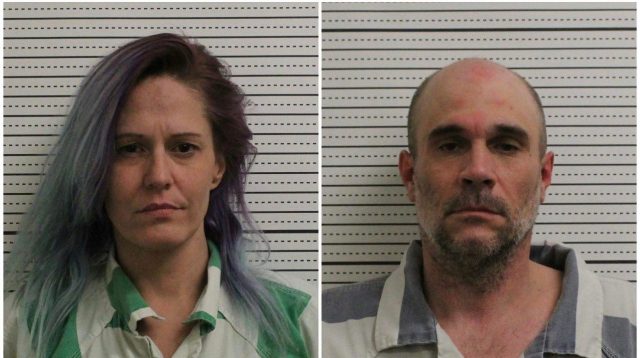 ROSS – A traffic stop led to the arrest of two people with drugs on Thursday
According to the Ross County sheriff's office on 03/09/2023 at 23:40 Deputies were parked on Cauble Lane when they observed a Red Hyundai pass. The Male subject was the driver and the female subject was the passenger. The Red Hyundai pulled out onto US 23 and when the patrol car got behind them. Red Hyundai quickly pulls into a closed unlit gas station. Due to the gas station being closed, the deputy pulled behind the Red Hyundai to make sure everything was okay.
After talking to the Male subject he had activate arrest warrants out of Chillicothe Police Department and the Ross County Sheriff's Office. The male subject was detained once the arrest warrants were confirmed male subject was taken into custody.

Deputies observed a baggie in the back seat on the floor in a pair of jeans which lead to a probable cause search of the vehicle. Deputies located multiple baggies and paraphernalia in the vehicle. The female subject was placed under arrest and transported to the Ross County Jail.
Rachel Cooper, 41 was arrested and charged with possessing drug abuse, and drug paraphernalia. Share Betters, 49 was arrested for FRA Random Verification suspension, and two counts of possession of drugs.