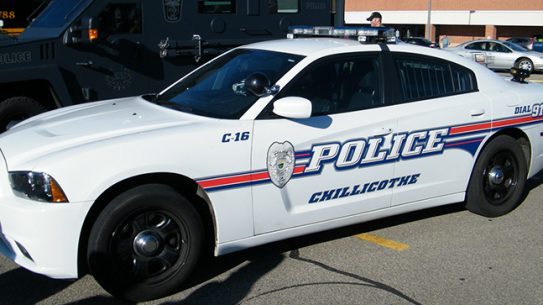 Ross County – A man was arrested after threatening a local dentist's office when he called for help.
According to the Chillicothe Police department, they were called to the Dentist Office of Wissler and Meyers, 245 E 8th St Chillicothe Ohio in
reference to a Threats Complaint. When they arrived they were told that a man had called looking to book an appointment on this date due to a toothache. The receptionist stated she advised Mr West that there were
no openings on today's date and their office did not accept Care Source for Insurance purposes. She then stated that Mr West became upset and threatened to "Come blow up the office with a bomb."
The officer went to E 4th St where contact was made with Nathan West who denied the threat but admitted to calling the office with a bad toothache and stated he only told the office to, "F_ck off."
Due to the statement made by Ms Taylor Officer placed Mr West under arrest for Inducing Panic (2917.31A2). He was transported to the Ross County Jail where he was held in Lieu of Bond pending his court date, June 6th 2023 at 09:00 am in the Chillicothe Municipal Court.