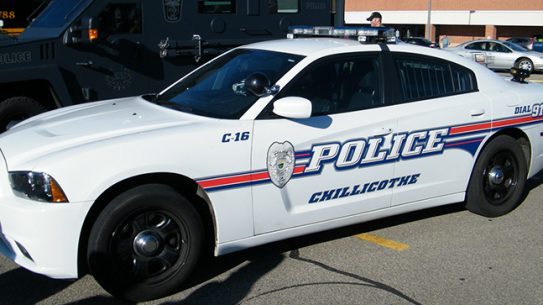 ROSS – Teenagers on bikes called 911 when they found a man unconscious in the middle of the street.
Officers responded to the intersection of Western Ave and Plum St around 1:50 pm in reference to an unconscious male that had possibly overdosed.
According to the Chillicothe Police department arrived and observed a group of teenagers on bikes that were beside a male subject that was laying in the middle of Plum St unresponsive. I went to the male and was able to rouse him using a sternum rub. No Narcan was used. The teenagers on bikes had been the ones to contact 911.

The male was identified as Cory W. Hatfield. Hatfield appeared to be under the influence of drugs. His pupils were constricted and his speech was slow and slurred. Hatfield was not making any sense and could not tell how
he had come to be laying in the street. Hatfield could not stand without assistance. He had poor balance and was disoriented. It was discovered that Hatfield had Case PD-P2201736 active warrant out of the Highland County Sheriff's Office. Hatfield was detained.

During an incident to arrest search of a bag belonging to Hatfield. A cigarette pack containing suspected drugs was located. Methamphetamine along with, Three different types of pills were located inside. The suspected drugs were seized as evidence. Also located in the bag was a cut red snorting straw with residue.
Hatfield was advised he was under arrest for the warrant, disorderly conduct by intoxication, and possession of drug paraphernalia. He was transported to the Ross County jail and held on disorderly conduct by
intoxication charge.