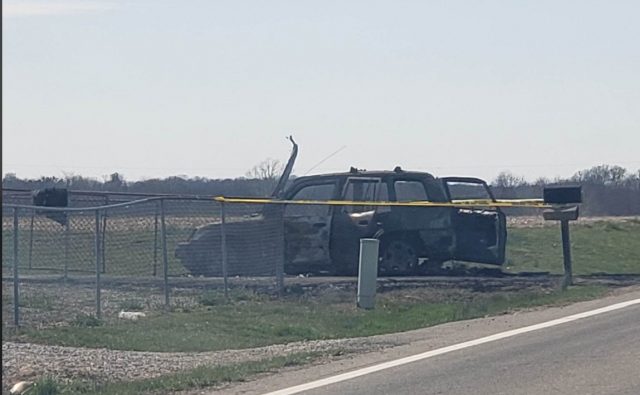 Ross County – A vehicle fire occured earlier this morning that has Ross County investigators questioning what happened.
Around 11 am this morning the fire department was called to the scene of a vehicle fire in the area of Rittenhouse road and 180. When they arrived they found an SUV fully engulfed. After the fire was extinguished, the police department placed crime scene tape around the vehicle.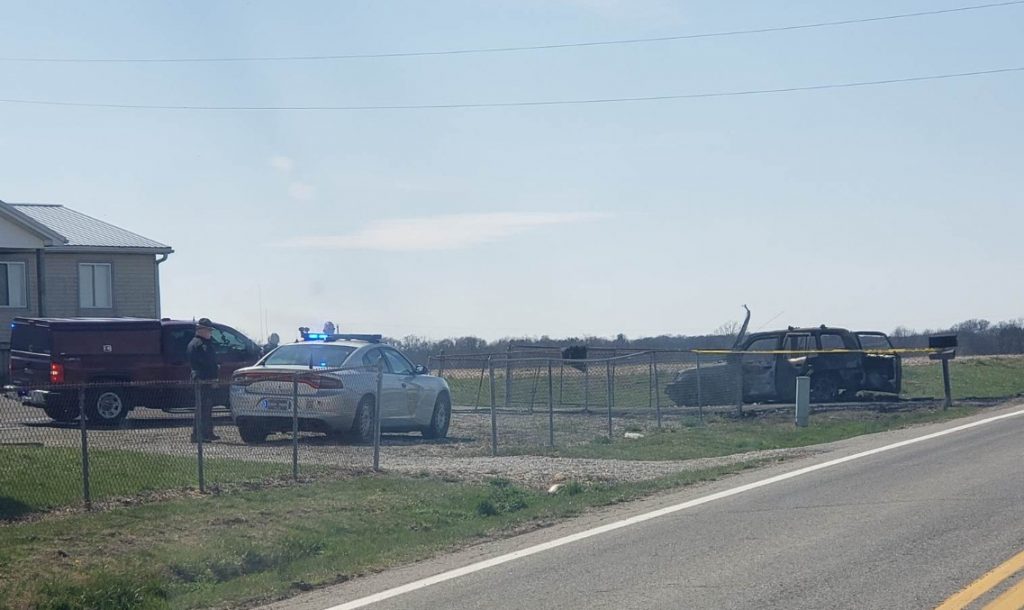 A Fire inspector was called to the scene and after several hours on the scene, the vehicle was towed from the scene on a flatbed truck.
This is a breaking news story, the reason for the investigation is undetermined at this time.