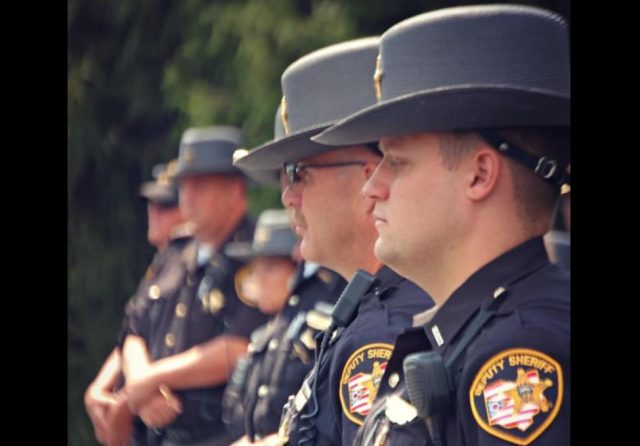 Ross County – Ross County sheriff has reported that the Sheriff's office is relocating and finding a new place to grow.
Sheriff Lavender reported that, "From the very beginning of my request to be your Sheriff, I pledged to find the most efficient ways to respond to your concerns. For the last several years, due to space constraints at the Law Enforcement Complex in Downtown Chillicothe, Ross County Sheriff's Office patrol deputies have been working out of temporary substations north of the City of Chillicothe. These substations have allowed the patrol deputies to continue to have pre-shift briefings together and have provided spaces for them to complete their reports. Unfortunately, they have also come with their own size limitations, including limited ability for the patrol supervisors to work closely with the deputies."
Beginning Wednesday, March 8, 2023, the Ross County Sheriff's Office patrol operations will be headquartered at 4447 SR 159, which is located on the north side of Adena Regional Medical Center. This is a stand-alone building and is not incorporated with any patient care areas. This space will allow room for the patrol deputies, sergeants, lieutenant, and captain to all work under one roof.
The Sheriff reported that there will be a space for the Sheriff also.
"I believe this new patrol headquarters will increase efficiencies within the patrol division by placing all of the patrol staff together. Over 40% of our calls for service come from the area immediately around the city limits of Chillicothe. This new location provides quick access to SR-159, US-23 and SR-207, and will alleviate the need for deputies to sit in traffic congestion trying to leave the City of Chillicothe to respond to calls for service and patrols. This also places us within minutes of several large industrial complexes and multiple schools."
The Sheriff said that this will not change the patrolling in Ross County, and they will still maintain substations in Richmondale, Frankfort, and Bainbridge.