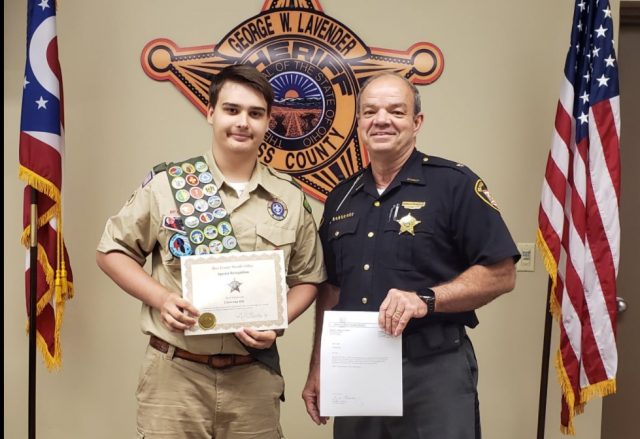 ROSS – Eagle Scout is the highest rank of the Scouts BSA (Boy scouts of America), today Ross County Sheriff honored one.
Becoming an Eagle Scout takes perseverance and hard work. Scouts have to earn all the ranks in order starting with Tenderfoot (soon to be Scout). The following is a list of the activities the Scout will complete on their ​journey to Eagle Scout:
Be active in the troop for at least six months as a Life Scout
Show dedication to Scout Oath and Scout Law1
Provide references from family, work, church, and other community groups
Earn 21 merit badges
Serve a minimum of six months in a leadership position2
Propose, plan, and carry out an Eagle service project
Attend a Scoutmaster conference
Pass a board of review
Only 8% of all scouts will earn an Eagle rank status, so why do they do it? Eagle rank also comes with some prestige.
College admissions recognize the award and achievement, Scholarships directed towards the badge, Miltary rank, Eagle scouts enter into a higher rank and pay grade, Career it looks great on a resume.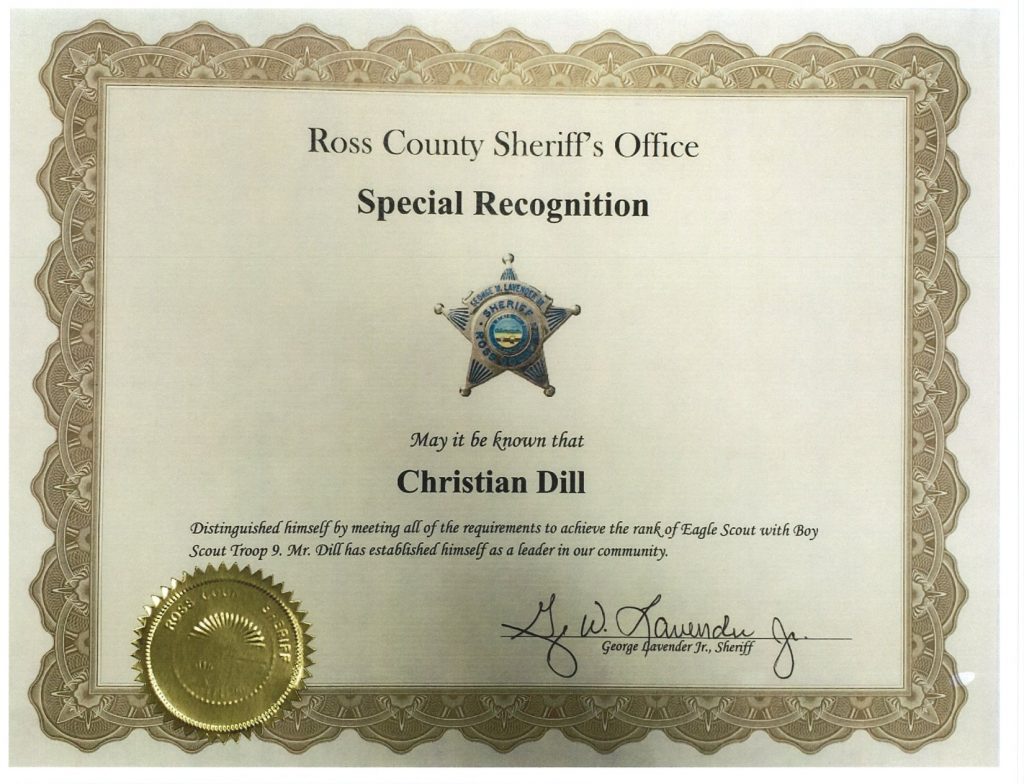 Mr. Christian Dill of Troop #9 was presented a special recognition today by Sheriff Lavender that says,
"I wanted to take a moment to congratulate you on meeting all the requirements of Eagle Scout. I am fully aware of the Hard work and commitment requires to achieve the rank. It is an honor as sheriff of Ross county to serve the young people of our community like yourself who work hard to make the community great."