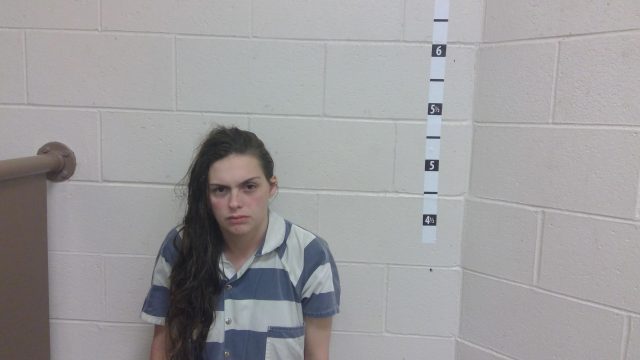 ROSS – A woman is in Ross County Jail and charged with Felonious Assault, and Endangering children after a stabbing occurred in Ross County on Wednesday.
According to Ross County Sheriff's office on March 23, 2022, Deputy O'Bomsawin was dispatched to a residence on Minney Hill Road, Chillicothe, OH, in reference to a stabbing.

Upon arrival, Deputy O'Bomsawin made contact with 2 males and a female. The male outside the residence stated that there was a male and female inside, and the male was suffering from a stab wound.
Ross County has not yet released any information on the suspect or the man stabbed, but Ashley Estepp was arrested Wednesday and charged with Felonious Assault, Endangering Children, and Disorderly Conduct intoxicated create risk of harm.