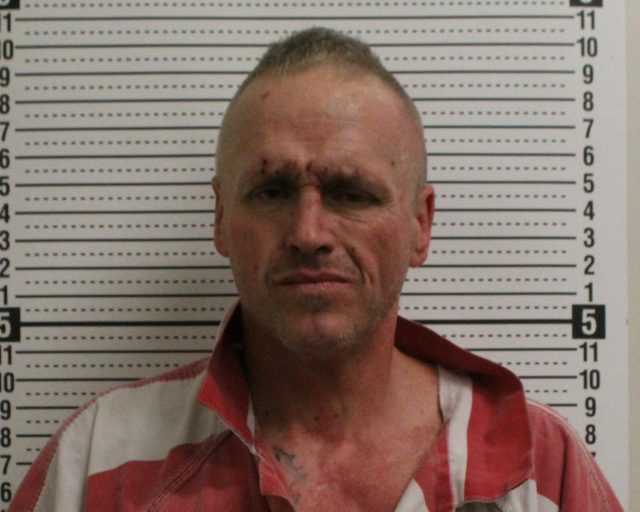 ROSS – On March 27th, 2023 Ross County sheriff's office was involved in a car chase that ended with a car on fire and one person arrested in Vinton County.
According to Ross County sheriff's department on 3/27/23 around 1:15 am Deputy Sizemore initiated a traffic stop in the area of 2800 Vigo road in Ross County. The drive stopped and when the deputy contacted the driver he admitted to having a warrant and gave the deputy his information. While the Deputy was in his patrol car, he noticed the man was acting erratic including opening and closing his door several times. Shortly afterward the man took off from the scene, and the deputy gave chase.
The chase went down Vigo road, left on Francis lane, left on West Junction road, and then to SR-327, that's when the chase entered Vinton County. The chase then went to Eagle mills road and onto Pretty Run road. then onto Garret ridge road. A call ahead to OSP in the area set up spike strips at Goose Creek and US-50 was a successful hit on 3 of 4 tires.
The suspect contained driving on flat tires, on Kelly road to Ponetown road, at this time the undercarriage of the vehicle caught fire and the vehicle started to slow. The suspect then bailed from the vehicle and ran on foot. The suspect left the vehicle in drive and the vehicle rolled back down a hill into the patrol vehicle. the suspect was caught shortly afterward and taken into custody. OSP trooper was able to use his fire extinguisher to put out the flames before it spread to the car and the patrol vehicle.
Keith Doles, 55 was arrested during the arrest he told deputies that he had swallowed.5 grams of drugs. During the search of the vehicle suspected narcotics and paraphernalia were found inside. Doles was charged with failure to comply, possession of drugs, marked lane violations, and driving under suspension. He also had three warrants for failure to appear and was on parole.