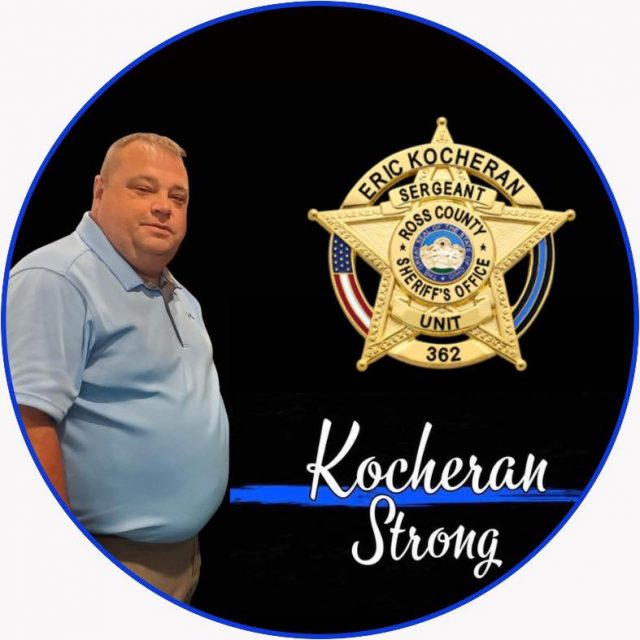 ROSS COUNTY – Ross County Sgt. Eric Kocheran is coming home and being released from the hospital after battling a shooting in Ross County.
Kocheran has been recovering since a gunman opened fire at the sheriff's department in Chillicothe Ohio. The Sgt. was shot and returned fire killing the suspect.
On November 17, around 5:30 p.m the gunman Nicholas Mitchell came to the Sheriff's department and knocked on the back door when the Sgt. opened the door to see if he could help the man he said, "that someone wanted him to hurt kids and that he wouldn't do that, so instead he had to do this." He then opened fire on the Sgt.
Sgt. Kocheran will be traveling through Chillicothe as a hero and past Paint street where the incident occurred. No time has been given yet on the drive-by.