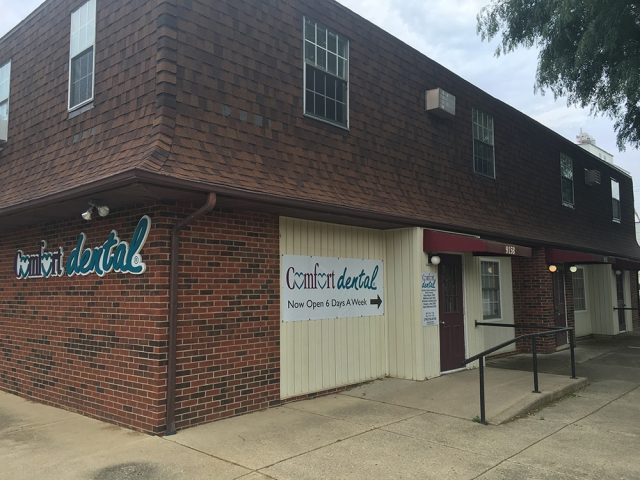 CIRCLEVILLE, OH – On Friday, December 23 all Ohio Comfort Dental offices will be conducting their annual Care Day, providing free dental care to those in need. All basic dental services from cleaning to extractions are free to anyone from 7:30am to 12pm on a first-come, first-served basis.
The local Comfort Dental office is located at 915 S Court St Circleville, OH 43113.
Comfort Dental President and Founder, Dr. Rick Kushner says, "We provide free dental care to help people. If someone has a bad tooth, hopefully we can make them feel better. For some people, including kids, Care Day might be the only time they see a dentist all year. We're dentists, so we give away dental services for the holidays."
Last year on Care Day, Comfort Dental offices saw 4,000 patients nationally, and gave away $1.4 million in free dental services. Since Care Day's beginnings in 1984, Comfort Dental has given away over $22.8 million in dental services.
Go to comfortdental.com for more information or to locate your nearest Comfort Dental office.