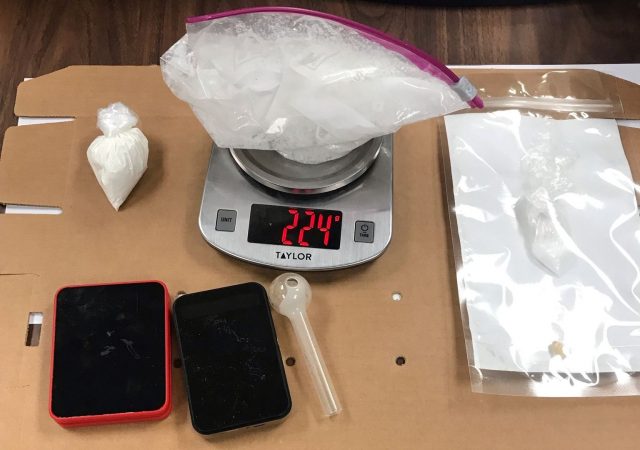 Ross County – On February 25, 2023, Deputy Oberer was on patrol on US-23 near Rozelle Creek Rd when he observed a vehicle commit multiple traffic violations. Deputy Oberer conducted a traffic stop on the vehicle and made contact with the driver, Marvin Puckett, 59 years old from McDermott, OH. Marvin was found to be driving without a valid driver's license and had a warrant for his arrest from the Waverly Police Department. Marvin was placed under arrest for his warrant. Deputy Sizemore and K-9 Garka responded to the traffic stop and conducted a sniff around the vehicle.
K-9 Garka alerted to the odor of narcotics coming from the vehicle and a probable cause search was conducted. During the search, deputies located a plastic bag containing suspected Fentanyl and another plastic bag containing approximately 224 grams of suspected Methamphetamine. Drug paraphernalia was also located inside the vehicle.
The passenger, William Walters, 46 years old from Otway, OH, was found to have warrants from the Adult Parole Authority and Hamilton County Sheriff's Office. He was arrested for his warrants and both men were transported to the Ross County Jail. Upon arrival at the jail, an additional bag of suspected Methamphetamine was located in Marvin's pants. Marvin and William were also charged with possessing drug abuse instruments and drug paraphernalia. Additional charges are pending the outcome of lab results on the suspected drugs.