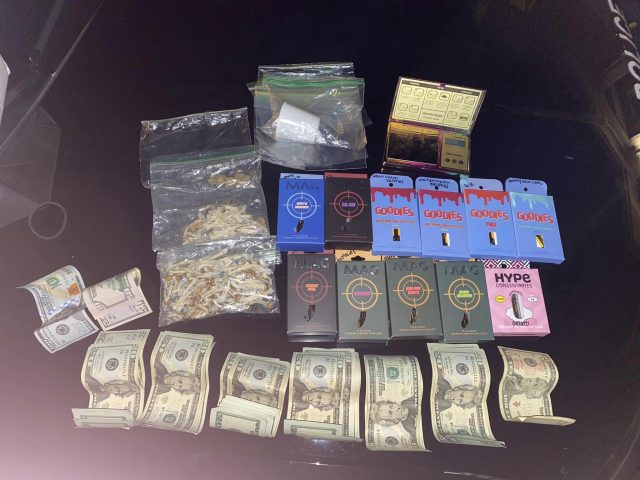 Pike County – During a traffic stop on 4/25/23 Piketon Pd made a stop that resulted in a significant drug confiscation.
According to Piketon Police Department, a traffic stop was conducted on a vehicle after committing a marked lanes violation. Upon making contact with the occupants, criminal indicators were observed. K9 Lana was used to conduct a, "free air sniff" the Officer indicated and a search was conducted. Inside the vehicle was found approximately 30 grams of suspected psilocybin mushrooms were located along with a digital scale. Also located during the search were 11 THC cartridges and marijuana.
Charges are pending at this time while awaiting the lab results of the suspected drugs.