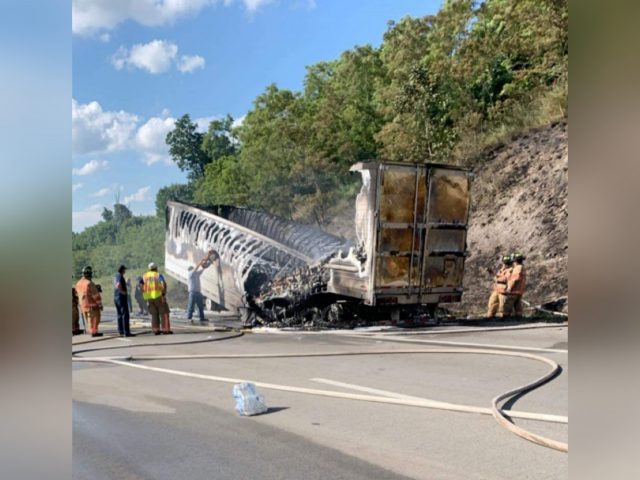 Ross County OH- According to Ross County dispatch, a semi trailer fire that is fully engulfed has been reported on U.S. 35 West at mile marker 31. The fire from the semi trailer is now spreading into a nearby wooded area. The semi tractor was able to detach from the trailer prior to the fire reaching it. The trailer was hauling milk based product, dressing and that is considered and treated as a hazardous material.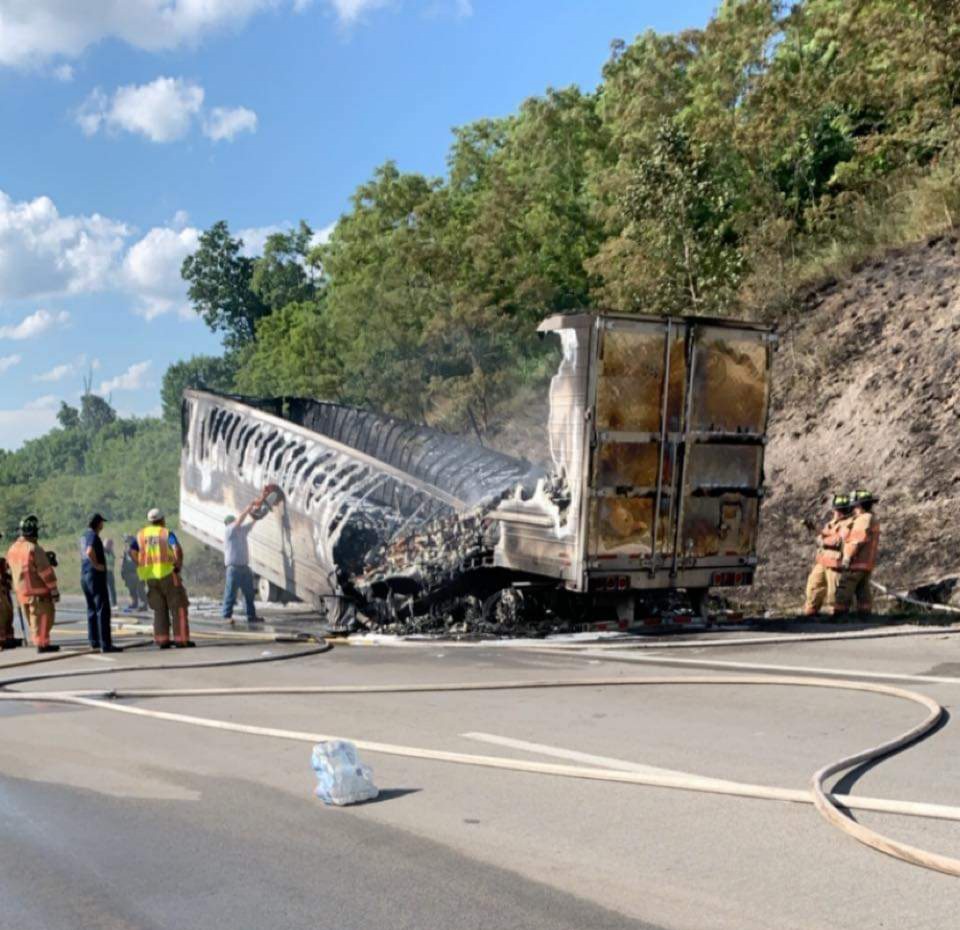 Witnesses report seeing smoke from the fire from miles away. Jefferson Twp Fire and Liberty Twp are in route to the scene, please avoid the area as emergency crews battle the blaze.
Traffic is currently being detoured.
This is the second incident involving vehicles on U.S.35 west in the last hour.