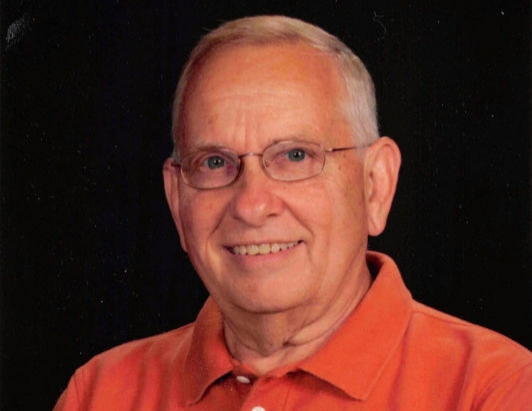 Ross County OH- John Charlton Wills was born in Hinton, WV December 31, 1938. He was the son of the late Ted and Estelle Wills and has a brother, Edgar (Ellen), of Waverly. He was married to his wife, Dana, for 59 years. They were both music graduates of Concord College, Athens, WV.
They have a son, Charlton (Julie), of Antioch, IL, a son, Jeffrey (Karen), of Mt. Juliet, TN, and a daughter, Alison of Chillicothe, OH; eight grandchildren, Joshua and Ashley Wills, Amalia and Kaleigh Wills, and Jessica, Jonathan, Aidan and Audrey Limle.
John started his teaching career at Beaver (Eastern) in 1960 as band director. He moved the following year to Piketon teaching band for grades five through twelve. He started a twenty-one year tenure at Chillicothe High School in 1965 which was the love of his life. Not just a band director, he was a professional musician and music educator who taught his students far more than musical skills consistently challenging them to reach their highest potential and exposing them to the vast repertoire of music across many genres. His influence and inspiration brought a lifetime of appreciation for music, especially jazz, to a multitude of students who continue his legacy across the country and around the world in the teaching and performance of music.
He left CHS after being asked to build the program at Southeastern where he took the band from under a dozen students to more than 70 members. After retiring from Southeastern he was asked to return to Eastern. He retired again only to be asked to fill in at Adena for a few months which turned into five years.
John was a member of Walnut Street United Methodist Church where he sang in the choir for 40 years. He was also a member of the Renaissance Singers.
A memorial service will be held at Walnut Street UMC on Saturday, December 14th at 2:30 pm with a reception following the service. Private burial will be at the convenience of the family. Arrangements are under the direction of the WARE FUNERAL HOME.
In lieu of flowers the family requests donations be made to the Walnut Street Church Choir.
You may sign his online register at www.warefh.com