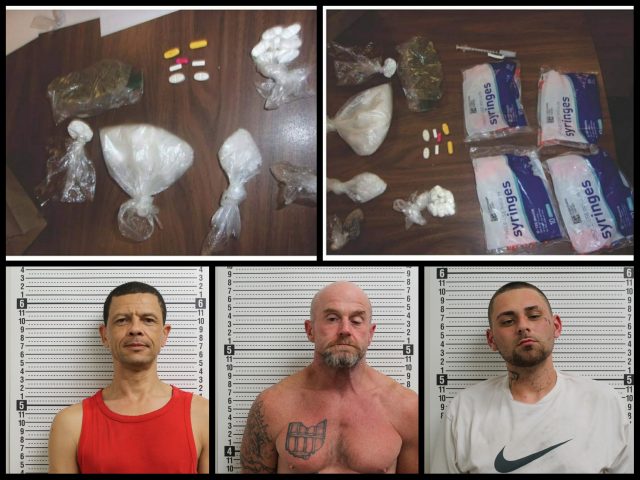 ROSS COUNTY OH- A Ross County Deputy was on routine patrol in the 31000 block of U.S. 50. The deputy came across what appeared to be a vehicle parked in the roadway having mechanical issues. The deputy pulled behind the vehicle to assist.
The vehicle was occupied by 3 male subjects. The subjects were identified as 29 year old Jacob Johnson, 46 year old Clayton Martin, and 52 year old James West. Mr. Johnson was found to have a felony warrant out of Franklin County and was arrested. Deputies continued their investigation and found suspected Heroin, Methamphetamine, Prescription Drugs, Marijuana, and items consistent with Drug Trafficking.
Mr. West and Mr. Martin were arrested and charged with Obstructing Official Business. All 3 were transported to the Ross County Jail.
The investigation is ongoing and further charges will be filed upon completion.