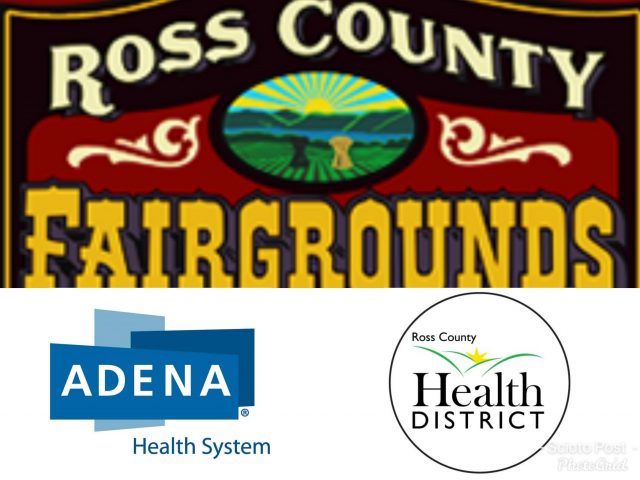 CHILLICOTHE, OH (August 9, 2021) – The best defense against the spread of COVID-19 in our communities is vaccination. With the return of a full slate of Ross County Fair activities this week and the accompanying crowds following a one-year hiatus in 2020 because of the virus, having convenient access to that defense is important.
Toward that end, Adena Health System and the Ross County Health District are partnering to make free vaccinations available to fairgoers. Adena is administrating the one dose Johnson & Johnson COVID-19 vaccine for those 18 and older from 4 to 8 p.m. Monday (August 9), Wednesday (August 11) and Friday (August 13), at a booth in the northwest corner of the Multipurpose Building at the Ross County Fairgrounds. For parents wishing to have their children ages 12 to 17 vaccinated, the Ross County Health District will be administrating the Pfizer vaccine to that age range from 12 to 4 p.m. on Tuesday (August 10) and Thursday (August 12).
With the recent surge of the Delta variant of COVID-19 spreading across the country, Adena and the Ross County Health District want to make sure getting the vaccine is as convenient as possible – part of the important role each organization plays in caring for the health of our communities. The trio of available COVID-19 vaccines have proven effective against the virus, including the Delta variant, in reducing serious illness, hospitalizations and deaths.
So while you're enjoying the fair food, entertainment and 4-H competition at the 2021 Ross County Fair, we encourage you to take a few minutes to stop by the Multipurpose Building and take that key step in protecting your health that will last long after the final midway ride has been taken. Also remember to wash your hands frequently and maintain social distancing as much as possible as you enjoy the week.