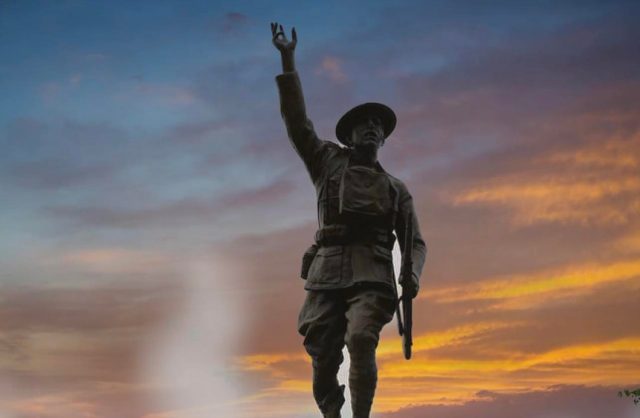 ROSS COUNTY – A monument was erected in the downtown area of Chillicothe just on the edge of the Yoctangee Park on Water Street remembering those who fought for freedoms in the early 1900s.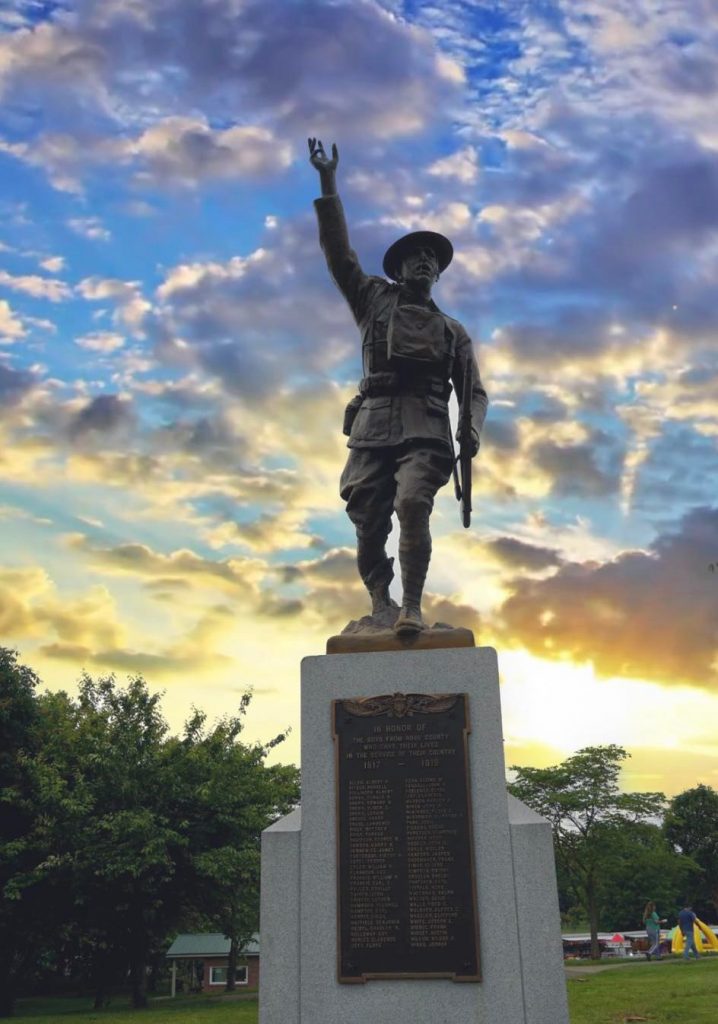 The Monument depicts a World War 1 veteran striding forward holding a rifle at waist height in his left hand, holding his right hand high above his head. A plaque on the base is inscribed, "In honor of the boys from Ross County who gave their lives in the service of their country 1917 – 1919."
Underneath of the statement gives the names of a few dozen men.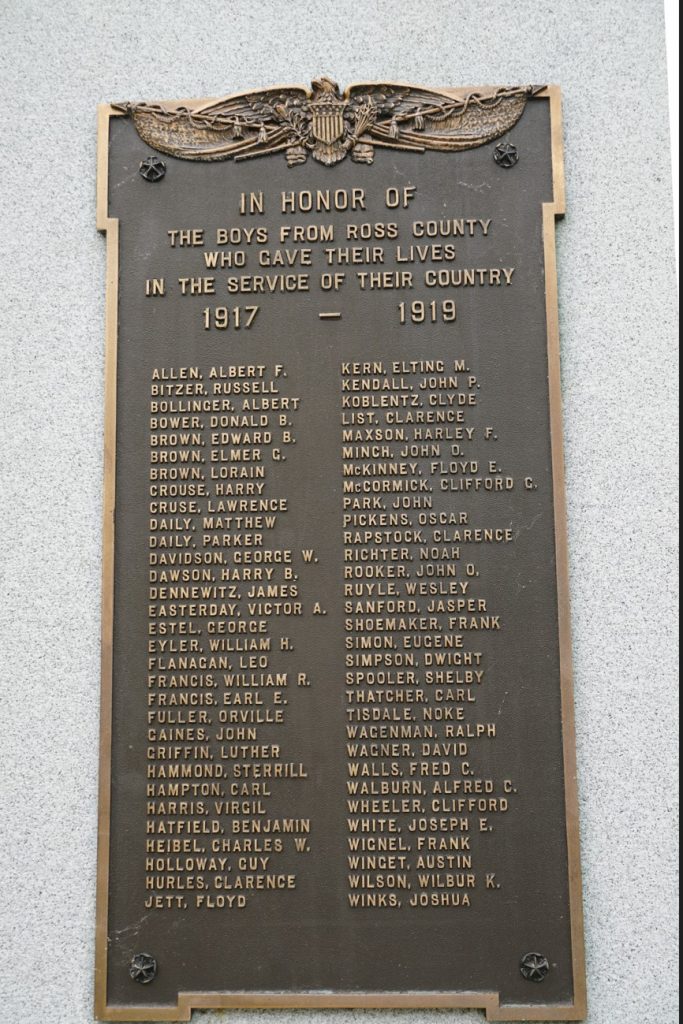 Allen, Albert F. • Bitzer, Russell • Bollinger, Albert • Bower, Donald B. • Brown, Edward B. • Brown, Elmer G. • Brown, Lorain • Crouse, Harry • Cruse, Lawrence • Daily, Matthew • Daily, Parker • Davidson, George W. • Dawson, Harry B. • Dennewitz, James • Easterday, Victor A. • Estel, George • Eyler, William H. • Flanagan, Leo • Francis, William R. • Francis, Earl E. • Fuller, Orville • Gaines, John • Griffin, Luther • Hammond, Sterrill • Hampton, Carl • Harris, Virgil • Hatfield, Benjamin • Heibel, Charles W. • Holloway, Guy • Hurles, Clarence • Jett, Floyd • Kern, Elting M. • Kendall, John P. • Koblentz, Clyde • List, Clarence • Maxson, Harley F. • Minch, John D. • McKinney, Floyd L. • McCormick, Clifford • Park, John • Pickens, Oscar • Rapstock, Clarence • Richter, Noah • Rooker, John D. • Ruyle, Wesley • Sanford, Jasper • Shoemaker, Frank • Simon, Eugene • Simpson, Dwight • Spooler, Shelby • Thatcher, Carl • Tisdale, Noke • Wagenman, Ralph V. • Wagner, David • Walls, Fred C. • Walburn, Alfred C. Paid Advertisement.• Wheeler, Clifford • White, Joseph E. • Wignel, Frank • Winget, Austin • Wilson, Wilbur K. • Winks, Joshua