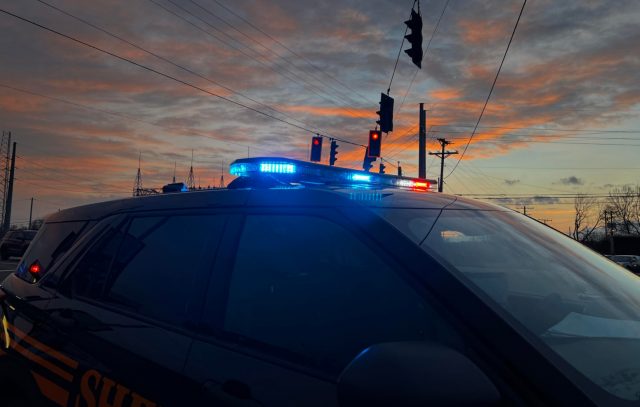 ROSS – Emergency crews are heading to the scene of a serious incident a man who is unconscious and a car that is on fire.
According to early reports around 215 pm today a 911 caller reported that a car was on fire and a person was unconscious inside. They reported that other witnesses are attempted to remove the man from the vehicle.
Update – The Ohio State Highway Patrol is investigating a single-vehicle crash that occurred on State Route 28 in Ross County at approximately 2:04 p.m. on February 6, 2023. A 2003 Chevrolet Cavalier, driven by Jerald Williams, 53 years-old, of Frankfort, Ohio, was traveling eastbound on State Route 28. The vehicle went off the left side of roadway and struck two trees. Mr. Williams was transported to Adena Regional Medical Center by Union Township EMS.
Mr. Williams was later transported by Medflight to Grant Medical Center in Columbus, Ohio. The crash remains under investigation.
Union Township EMS, Union Township Fire Department, and the Ross County Sheriff's Department assisted at
the scene.