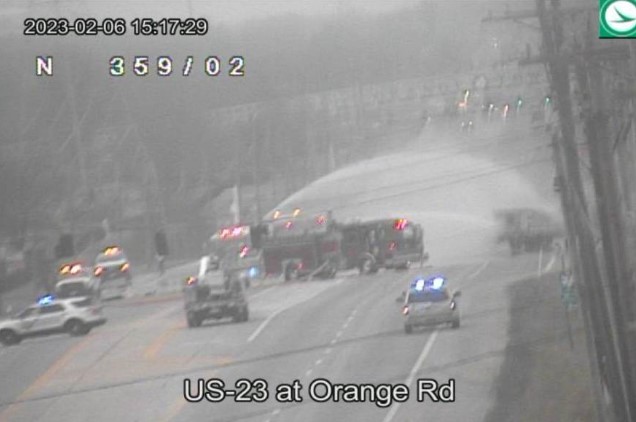 Delaware – A truck hauling hydrogen fuel exploded on US-23 in Delaware County around 2:30 pm.
According to the Delaware Sheriffs' office, US-23 is closed in BOTH directions in the southern end of Delaware County due to a 2-vehicle crash involving a semi, which was carrying hydrogen fuel and exploded. 23 Northbound is closed at Orange Rd and 23 Southbound is closed at Home Rd.
Firefighters are on the scene now dealing with the fire. Currently unknown on injuries from the crash.