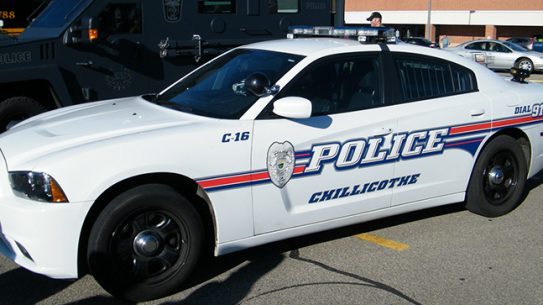 Ross County – A man who ran out the door at one location and was stopped at another took off from police yesterday
According to early reports on Wednesday around 8 pm, police were called to Rural King for theft, after an older white male was seen walking towards the entry doors with boots in his hands along with an armful of other items. When one of the employees yelled at him he took off on foot. An off duty police officer noticed what was going on and followed the man who left in an older black Chevy truck.
The suspect went southbound on bridge street and pulled into the parking lot of Lowes and got out of his truck to enter that store, but the off-duty cop attempted to take him into custody and a foot pursuit occurred. The man was able to get back into his vehicle and took off Southbound on Bridge Street. The driver increased speed as he passed Valero gas station when he saw a police unit waiting for him. The officer gave chase but only temporarily as the man drove recklessly through several red lights and increased speeds in Bridge Street.
Law enforcement was able to get the license plates and video evidence from both stores, now an investigation has been launched into his identity.