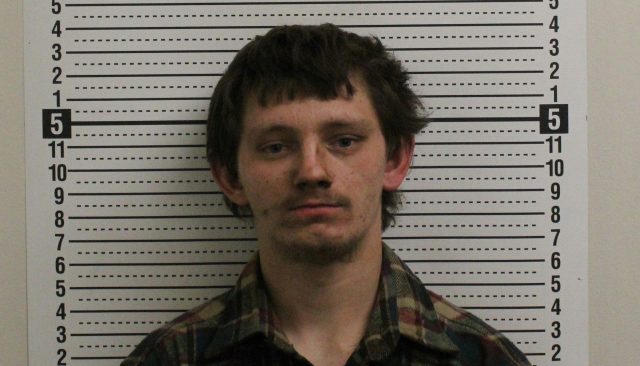 Ross – A man was arrested after being stopped by Ross County deputies on Saturday.
According to the Sheriff's department on 3/25/23 a Ross County deputy conducted a traffic stop on Shawnee Street in Bainbridge. Deputies followed the motorcycle and also noticed that it did not have a license plate displayed. When deputies made contact with the driver, Jacob Shanks. Jacob stated that he has been fixing the motorcycle for a friend and was test driving it to make sure everything worked properly. Jacob stated that he has had the motorcycle for a few weeks now and that he didn't know the name of his friend that he received it. Jacob stated that his friend is approximately in his mid 30's, has brown hair, and is about 6'0 tall. Jacob stated that his friend told him that he lived in Bourneville. Jacob stated that his friend dropped the bike off to him in Bainbridge to fix.
Deputies ran Jacob and the motorcycle through LEADS. Jacob had an expired license and the Kawasaki Motorcycle came back stolen.
Shanks was arrested and charged with violations of ORC 4510.12A1 No Operators License, ORC 4503.11 Expired Plates and ORC 4503.21 Failure to Display Plates. Jacob was given a court date of 3/27/23 at 0900
at the Chillicothe Municipal Court.