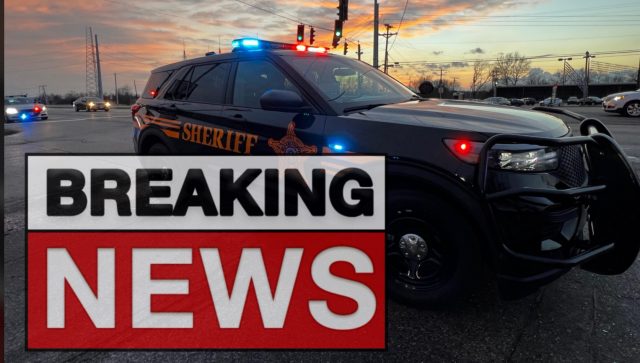 ROSS – A man attempted to flee authorities while doing so ended up in Paint creek with his getaway car submerged.
According to early reports around 7:50 am on Friday Ross County units were in a chase with at least one suspect along Dill road by Paint Creek when the suspect crashed his vehicle into the waters.
The chase suddenly became a rescue when authorities called for emergency crews to perform a water rescue. Reports of the suspect hanging onto a branch, shortly before pulling him out of the water and taking him into custody
Emergency crews are still on the scene checking to see if there was more than one person inside the submerged vehicle at this time.
Details are sketchy on why the man was chased we will update when more details unfold.