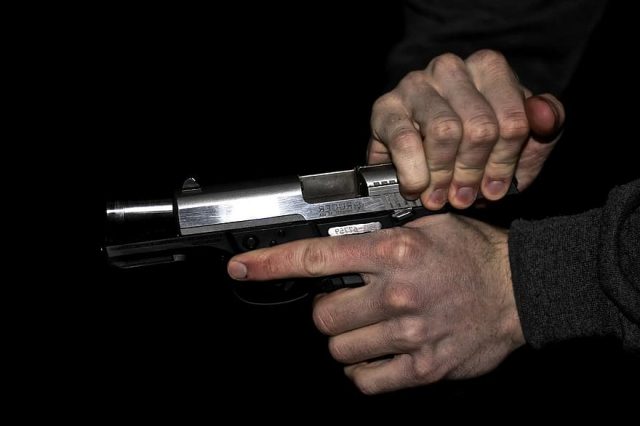 ROSS – A man was tired of a supposed drug deal going down on his property and confronted "drug deal" and was threatened with a gun and had his vehicle hit.
According to Ross County Sheriff's office, on 12-13-21 I was dispatched to 1000 Block of Eastern Ave. in reference to a criminal mischief complaint. Upon arrival, I spoke to Complainant who stated that his "ex-girlfriend crack dealer" had intentionally struck his truck with his white Ford Bronco
when he went to confront them while " doing a drug deal" in his driveway.
The man stated that he parked his truck in front of the Bronco and told him "he wasn't selling that shit here, now get the fuck off my property!" Then he stated that the unknown male pulled forward and intentionally struck the driver's side door of his truck causing damage to the door. The male yelled out the window that this was not over and he would be back later with a gun.
The sheriff reported that they patrolled the area looking for the man and the vehicle identified as a white Ford Bronco but did not find the suspect at this time.