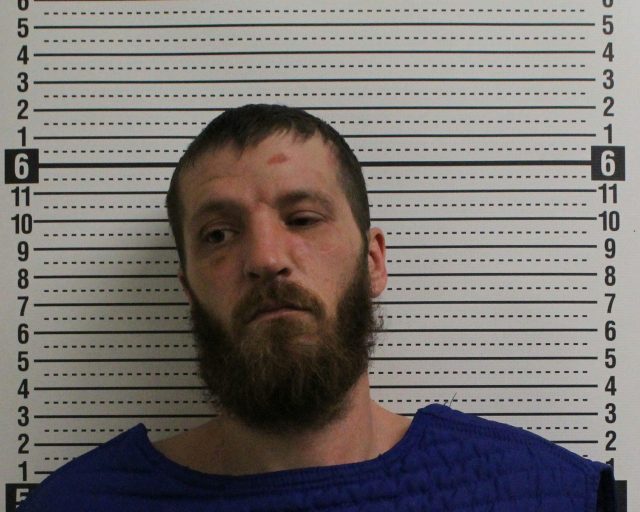 CHILLICOTHE – A woman ran for her life after being attacked and threatened to kill her on Thursday.
The incident was reported first when an anonymous caller that stated seen a man and woman arguing in a white van outside the fashion exchange on 260 E Main street.
When police arrived at the location the van was gone, but shortly afterward a second call came in at 67 E Water St in regard to a Domestic Dispute.
When police arrived they found a man and a woman in a Doctors' office where the doctor reported that the woman had part of her hair ripped out of her head.
During the interview the man denied all questions as any violence had occured but in the report police said that he acted, "very erratic in mood changes, going from a calm state, crying, and becoming easily angered."
When police interviewed the woman she told a story that was more consistent with her injuries and his.
She said that they were driving the van driving on Western Ave when the suspect identified as Zachary Welch pushed her shifter into park forcing her to pull into the parking lot by Shoe mart when she stopped Welsh attacked her pulling her hair. She then attempted to get out of the van and run away but Welsh prevented her from doing that and started choking her. He then pulled her into the passenger seat and he got into the drivers seat and held her while he left the scene.
According to the report he told her, "her he was taking her out to Tar Hallow and that he hoped she told her son that she loved him because he was going to kill her."
She told police that she was able to slip out of his grasp by punching him then she jumped out of the van in the area of Main and Bridge in front of fashion exchanged and began to run for her life to her doctor's office at Rose Medical Clinic where she entered asking for help.
When Welsh was placed under arrest he started to resist police several times, police noticed in their report that while taking him into custody he told the victim, "that this isn't over," and attempted to pull from the police where he was taken to the ground and handcuffed.
Zachary was charged with Kidnapping, Escape, Resisting Arrest, and Obstructing Official Business. Zachary was advised to his court date on 03/10/2023 at 9 am Chillicothe Municipal Court. I collected two dab pens and a clump of hair that were placed into evidence bags Zachary's CCH came back with a Permitting Child Abuse from Oklahoma, two charges of Assault, and two charges of Domestic Violence in Ohio, no convictions in Ohio.