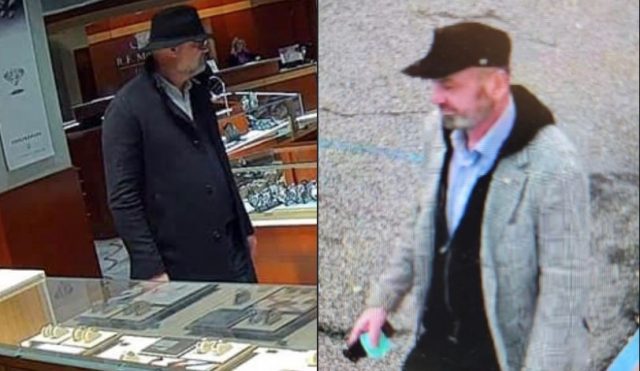 Grove City – Police are looking for an older man who went to a jewelry store and bought two watches with a stolen credit card.
According to police in a recent theft, the suspect entered Meyers Jewelers in Grove City with a stolen credit card, and spoke with a heavy accent, he then picked out two special watches they had on display and purchased them.
The store didn't know of the illegal purchase until later when police started and investigation.
Police are now asking for locals' help with ID of the man in the photos. If you have any information, please contact Detective Jeff VanBuskirk at (614) 277-1755 or [email protected]