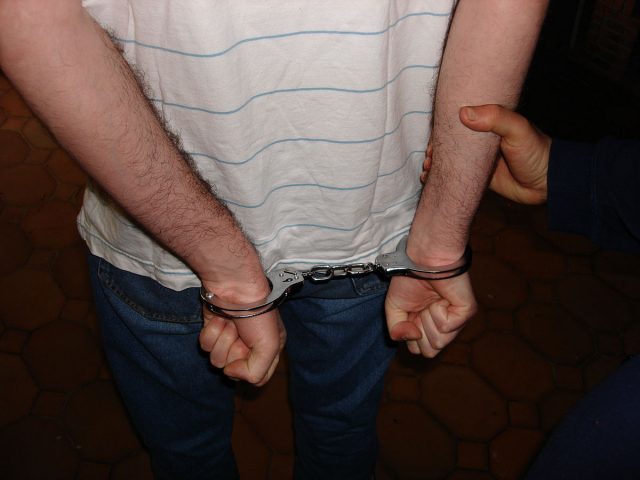 ROSS – On 02/10/22 a Deputy responded to the Corner Market on Charleston Pike in Ross County in reference to a theft of items found during a traffic stop.
According to Ross County Sheriff's department, an investigation was opened after meeting Ohio State Patrol Trooper Botcher at the Corner Market on Charleston Pike. Trooper Botcher was out with a vehicle during a traffic stop.
After securing reasonable suspicion a red in color lunch box roughly one foot by one foot in size, was found filled with what looked to be brass nuts and bolts. Trooper Botcher explained to me that the box located inside of the lunch box had a shipping label that read the company name Riffle Machine Assemblies, and the male individual had admitted to him that he did steal the brass nuts and bolts. The individual was identified as Charles Cottrill of in Chillicothe. Trooper Botcher advised me that Charles admitted to stealing the items after being explained his Miranda Rights.
Charles according to the report was wearing a blue color shirt with "Riffle Machine Assemblies" on the upper right portion of the shirt. Charles told law enforcement, "that he worked for the company Riffle Machine Assemblies. Charles told me that he was going through a rough time in his life and needed the money; scrapping the brass and receiving roughly $60- $70 in return. He said the brass items were the only items that he'd had taken from Riffle Machine Assemblies."
Law Enforcement contacted the company that told them that the brass items looked to be brake line fittings for the semi-trucks for Kenworth, and valued each brass fitting to be worth between $5 and $10.
Law enforcement reported that there were 330 total brass fittings inside of the red in color lunch box. The total cost of the stolen brass fittings is between $1,650 and $3,300.
Charles was transported to the Ross County Jail and was released to the jail staff. Charles was charged with theft (O.R.C. 2913.02A1) Felony of the fifth degree.