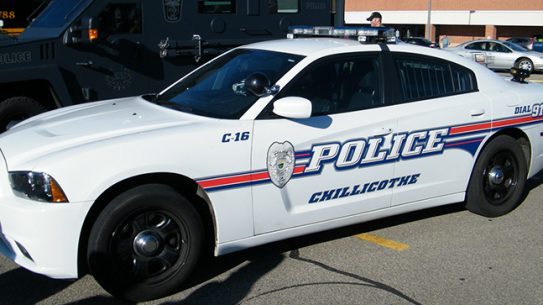 ROSS COUNTY – A man was arrested after showing a random stranger his new knife twice at a gas station on Friday in Chillicothe
According to the Chillicothe police department on 4/14/23, they were called to the local Speedway parking lot at 10 North Bridge Street for an active menacing complaint. When they arrived a victim told police that a man had randomly approached him and pulled out a large knife and stated, "have you seen my new knife?" The victim told police that he ignored the man and went inside the gas station, but the male followed him inside. After getting the items the customer wanted the suspect then followed him outside pulled the knife again and asked him for two cigarettes. The victim said that he did not make any gestures or threats but he did feel threatened because he pulled the knife twice and followed him around the property.
William Ruwe, 52 was identified and he told police he thought he, "knew" the man and he was heading to the local park to sleep. Ruwe was arrested for Aggravated Menacing and transported to Ross County Jail.