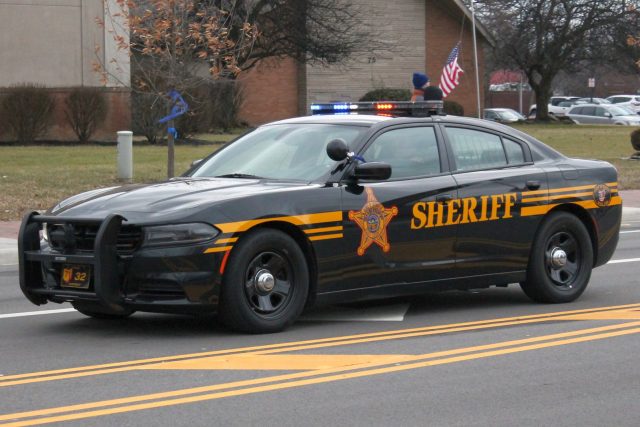 Ross County – A man got away with stealing items from Walmart after he put the public in danger running from police, but not for long.
On 3/10/23 Chillicothe police were called to the local Walmart on River Trace Lane when loss prevention attempted to stop someone for theft. When police arrived they were informed that the man had left the scene and was in a small blue SUV attempting to leave the area.
Police caught up with the suspect and the Blue SUV on River Trace Drive attempting to merge onto Bridge street and turned around to attempt to stop the suspect, but he fled.
According to the report, the suspect started swearing between heavy traffic on North Bridge street when he saw the police car behind him. He then merged onto 35 east where he accelerated to around 90 mph. He swerved around drivers on the freeway and fishtailed but regained control, he did this several times. He then got off the freeway at US23 where he headed south at this point in time police cut the chase due to safety.
Video footage of the suspect inside Walmart clearly identified the suspect as William Blanton, Walmart employees reported that he had stolen were a Bose Speaker, Garmin electronic, clothing, and other miscellaneous items that were not identifiable. They stated that the total for stolen items was $405.72.
A warrant for Blanton's arrest for Theft and for Failure to Comply with the signal of a Police Officer is pending.