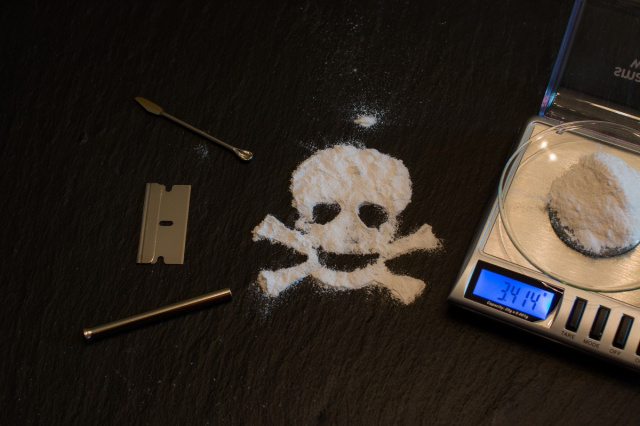 ROSS -In 2018, Ross County's overdose death rate was 44.84 per 100,000 people, higher than each of Ohio's largest urban counties. Ross County, which ranks top worst in the state at 75th risk percentile for overdose indicators.
Recently Ross County Health District warned of a overdose spike and has reported 11 overdoses, four fatal since October 1, 2019.
Ross County Health with collaboration with The Hope Partnership Project, plan a six month planning phase and then implement the services in March. The grant is aimed at preventing and reducing overdose deaths with opioids.
The planning phase is part of the partnerships to support data-drive responses to emerging drug threats grant, only one of six communities nationwide were awarded. The program is data driven and it is designed to demonstrate how local agencies can collect and analyze data and respond quickly according to a press release.
The project will pull data from Post Overdose Response team, overdose fatality data, Adena departments, Project Dawn, and Peer Recovery Center, and collecting any other new relevant data.
In August The U.S. Department of Health and Human Services (HHS), through the Health Resources and Services Administration (HRSA), has awarded $1 million to health providers and others that are part of the Hope Partnership Project (HPP). The Partnership and its members are dedicated to mitigating the effects of the opioid crisis on individuals and families in southern Ohio.
"Past and current efforts to reduce opioid deaths in Ross County are making a positive impact. However, there are still areas of deep need. Especially when it comes to prevention and developing nearby treatment and recovery services to support those who need them," said Adena Physician Dr. John Gabis, a founding and current member of the Hope Partnership Project. "This award is an asset that will help the consortium create solutions that will make a positive impact on people's lives and on our communities."
"Health centers and behavioral health providers are on the front lines of the fight against the opioid crisis and substance abuse, especially in rural communities," said HHS Secretary Alex Azar. "With our evidence-based strategy, HHS is working to support local communities in fighting back against substance abuse, and our united efforts are yielding results."