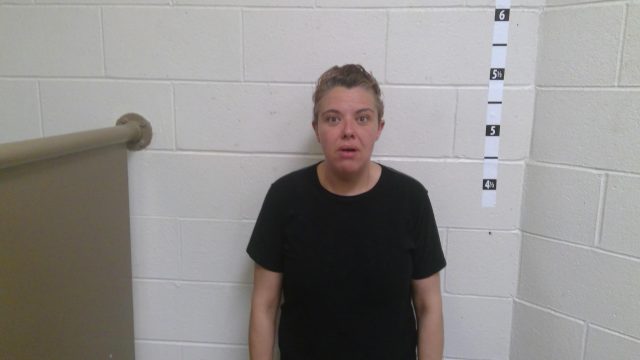 CHILLICOTHE – A woman was arrested after a 911 call of a person trespassing and removing their clothing.
According to the Chillicothe police report, police contacted the suspect Krystal Carroll, 38 around the area of 200 block of West Water Street where when she saw the cruiser took off running.
The officer continued to follow Carroll with the cruiser and on the loudspeaker commanded Krystal to stop but she continued and began throwing things from her purse.
When the officer finally got her to stop she began to shout at the officer and walked toward the cruiser. Krystal was commanded to stop and back
away from the cruiser but she did not comply. Krystal then ran across the street to 230 W Water and attempted to enter the house. I observed Krystal Pupils were enlarged and she was rambling non sense, which in prior contacts with Krystal these actions are result of recent drug use.
During the arrest when the officer attempted to place handcuffs on the suspect Krystal pulled away and was tensing her arms and saying she was
doing nothing wrong. Krystal shoved her left hand down the front of her pants and she was turned away. Krystal began shouting obscenities to her sister and mother and the neighbors then came out to see the disturbance. Krystal then began to sit when crossing the road in front of traffic. The officer had to lift Krystal and escorted her the rest of the way to the cruiser.
Krystal was transported to the Ross County Jail and was charged with Disorderly Intoxication, Criminal Trespass, and Resisting arrest. Krystal was served court summons 9300 for Disorderly Conduct and was advised of her court date for Disorderly, Criminal Trespass, and Resisting Arrest was on 3/7/22 at 9AM at the Chillicothe Municipal Court. Krystal was left in the custody of the jail staff.